Women in the media discuss journalism in light of a divided country
Lena Johnson | 7/6/2017, 11:26 a.m.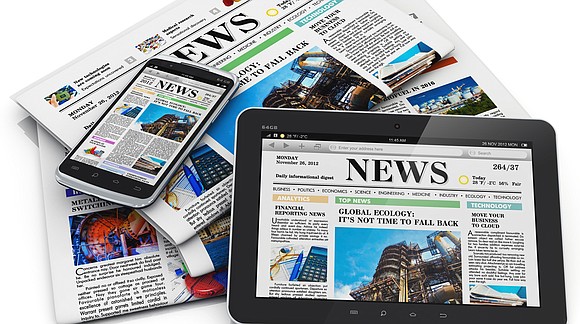 Saturday, June 17, at Barnard College, WAM!NYC, the New York City affiliate of Women, Action and the Media, hosted its eighth annual gender justice in media conference, "Report the Fact, Frame the Future."
Agunda Okeyo, a member of the NYC board, described the event as a "full day of panels, workshops and keynotes that will bring together like-minded journalists, activists and creative thinkers who are committed to social justice issues as allies, advocates and witnesses." She added, "As the term 'fake news' infects the country's vernacular, our aim is to reassure people that cold, hard facts are as important as ever."
Other members of the NYC board include Caitlin Boston, Melanie Breault, Renee Feltz, Kamala Kelkar and Stephanie Russell-Kraft. The conference consisted of multiple panels, all tackling difficult topics concerning our current media climate. These panels included notable women in the media and had titles such as "Navigating Sensitive Gender Dynamics on the Beat," and "Addressing Identity and Objectivity in Trump's America."
While speaking in a panel about identity and objectivity in today's media, moderator Katherine Cross posed a question addressing the importance of media outlets that cater to certain races and genders, such as Essence, NBCBLK, Colorlines and Jezebel. Representatives from all of these outlets were on the panel.
Prachi Gupta, a senior reporter from Jezebel, responded, "There's a difference, in other spaces you end up doing more explaining than you would otherwise. In white spaces, you end up becoming a token, or a representative for your entire group."
"For us," said Akiba Solomon, editorial director for Colorlines, "it's news from the lens of racial justice."
Amber Payne, the managing editor of NBCBLK, said, "I've heard questions like, 'Where is NBCWhite? Why are you segregating news?' We play off the main news, but I look for something more nuanced for the Black community. These are things that you won't find in publications like The New York Times."
Katie McDonough, a reporter for Fusion, interjected, "For example, there has been a recent trend where publications are continuously talking about 'safe spaces' on college campuses, trying to figure out if they're the best or worst thing to ever happen in the world. You'll have situations where major media outlets such as The New York Times will talk constantly about one topic over and over with only a singular audience in mind."
Cross asked, "How do you tell
stories about certain groups without catering to stereotypes or becoming a part of the problem?"
Gupta responded, "I try to remember that I am accountable for my own work. I try to be responsible for it and look for different perspectives within communities of color."
Payne said, "The Cosby case has revealed two different camps, those who defend him and those who will not. The case itself has revealed problematic things about the Black community, but I feel that it's my job to write those personal or nuanced stories that show different perspectives so as to counter those things." Referring to the Freddie Gray protests in Baltimore as an example, Payne continued, "On mainstream media, you'll see that Black people have set fire to a corner store. OK great, but now it's my job to get the story from the victim's family member or their next door neighbor."
Other panel topics at the conference included, "How to be an Effective Ally in the Media," and "Does International Journalism Uphold a Different Standard Than the U.S.?" The panelists at the conference displayed in-depth knowledge of the realm of journalism and media. This conference serves as one of the first steps toward making a difference in society and cultivating a better understanding of different groups from around our country and our world.
Visit https://www.wamnyc.org/ for more information.