What happens if Congress doesn't repeal Obamacare
Tami Luhby, CNN | 7/12/2017, 10:07 a.m.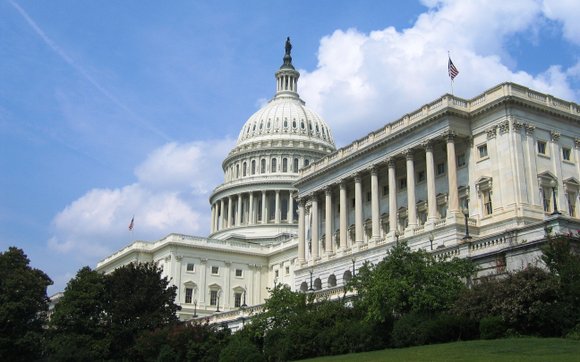 NEW YORK (CNNMoney) -- Even if Congress fails to repeal Obamacare, Republicans have a big decision on their hands.
Will they take steps to shore up the health reform law that has brought coverage to 20 million people or will they drive a stake in Obamacare's heart?
Senate Republicans are struggling to unify behind a bill to repeal and replace Obamacare. An updated version is expected to be released this week, with leaders hoping to mollify many of the senators who have voiced opposition to the initial legislation.
Senate Majority Leader Mitch McConnell just canceled part of the August recess in hopes of buying more time to pass the bill.
Until Congress acts, Obamacare remains the law of the land. Open enrollment for 2018 is set to begin on November 1.
But that doesn't mean the Affordable Care Act is healthy. Many insurers have stopped bleeding money from sicker-than-expected enrollees, but they remain wary about continuing to play on the Obamacare exchanges. The number of insurers filing initial applications on the federal marketplace dropped 38% for 2018, the Trump administration announced Monday. Just over 25,000 people in 38 counties in Ohio, Indiana and Nevada are at risk of having no options on the exchange next year, according to the Kaiser Family Foundation.
That figure could grow if more insurers get spooked by Washington's indecisiveness. Insurers aren't locked into participating in 2018 until late September.
The Trump administration and Congress have sent mixed signals about Obamacare's future since President Trump took office in January.
Clearly, they have been trying to eradicate the health reform law from Day One, when Trump signed an executive order seeking to ease the financial burden that the law placed on Americans, insurers and others. Republicans have also said again and again that Obamacare is collapsing and they must rescue the country from it.
Trump has also unmoored insurers by refusing to commit to continue paying the cost-sharing subsidies. These payments, which reduce deductibles and co-pays for lower-income enrollees, are crucial to insurers, and without them, they would likely withdraw from the exchanges. The president has also cast doubt on whether his administration will enforce the individual mandate, which requires nearly all Americans to buy coverage or pay a penalty. The mandate is key to getting younger, healthier people to enroll.
More recently, Trump has thrown the industry -- as well as lawmakers -- into a tizzy by suggesting that Congress simply repeal Obamacare first and worry about replacing it later.
At the same time, however, the administration and lawmakers have acknowledged they must stabilize Obamacare -- at least in the near term. The Health and Human Services Department addressed some insurer concerns earlier this year in hopes of strengthening the market. The agency enacted rules that tighten enrollment periods, allow insurers to offer plans that cover less of the cost of care but have lower premiums, and let carriers offer plans with fewer providers.
Some in Congress recognize the need to bolster Obamacare, regardless of what happens with the legislation.