Touro College awards top honor to Payal Aggarwal for service, leadership, research and dedication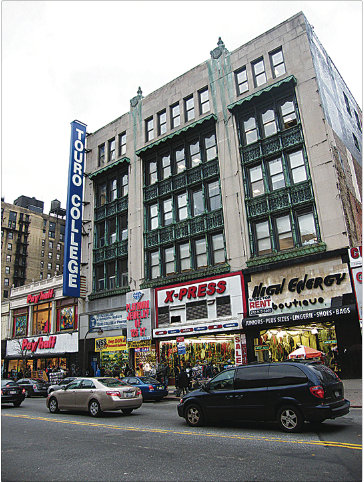 Organized a national day of wellness
As part of a national student advocacy group, Aggarwal organized a national day of wellness for students throughout the country. Osteopathic Medical Student Day of Wellness was celebrated in every osteopathic medical school in February 2016 and helped hundreds of students recognize the importance of mental health. The celebration continued in February of this year. 
The idea evolved, she explained, after she experienced burnout after a conference that took place a few days before final exams. She had let the stress of studying and her other responsibilities take over. "I learned I had to take care of myself first," she said. "As a physician, one sees suffering very closely and it is easy to get consumed by the lives and stories of our patients. Providers must understand that in order to take care of someone else, we must also be healthy. This is the message I strived to take to osteopathic medical students."
Will Aggarwal be able to balance the next phase of her career and its demands with her pull toward service? She has made tremendous contributions and also learned about her own limits. Still, she expects she will continue to make a difference from her new perch.
"I undoubtedly will continue community service and hope to find a leadership role that's a niche for me," she said. "I really hope I'll be able to recognize health disparities in the community that the hospital serves and be able to tackle them for my patients. Residency is a marathon and not a sprint. I'm going to try to ease into residency before taking on leadership roles but I know that I can't sit on the sidelines for too long!"