URBAN AGENDA: The Next Stop for Poor Subway Riders Should Not Be Rikers
David R. Jones | 7/13/2017, midnight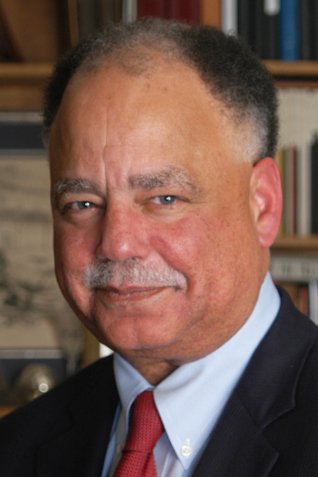 By recently announcing that his office would no longer criminally prosecute most cases of turnstile jumping, Manhattan's District Attorney Cyrus Vance acknowledged that laws can be enforced without sending people to Rikers Island or putting immigrants at risk of deportation. He challenged the city's other district attorneys to follow his lead, and Brooklyn D.A. Eric Gonzalez took up the charge. This is the right thing to do, and not just in Manhattan and Brooklyn. Residents of our other three boroughs deserve the benefit of this forward-thinking change.
With this announcement, DA Vance joins transit agencies and law enforcement officials around the country who are reevaluating their fare evasion enforcement policies amid evidence showing a disproportionate impact on the poor and people of color.
Truth is, fare evasion or "theft of service" is driven in large part by the simple fact that – here in New York City – MTA bus and subway fares are increasingly unaffordable. In fact, one out of four low-income New Yorkers say they often cannot afford bus and subway fares. For years increases in the cost of public transit have outpaced increases in average salaries in New York City. The result is that many low-income families simply cannot afford to set aside $121 per person for a monthly MetroCard, when faced with competing costs of rent, buying food or covering medical care.

It's very disappointing that our mayor, rightfully celebrated as among America's most progressive, has on this issue become so disconnected from the daily struggles of the working poor. The mayor opposes half-priced bus and subway fares for people who are at or below the federal poverty line, a reasonable proposal to make the system more accessible for those who rely on it the most. And judging by his reaction to Vance's announcement ("There is no way in hell anyone should be evading the fare"), it seems the mayor has no intention of getting to the bottom of the problem – or fixing it – anytime soon. Instead, he continues to support arrests for minor crimes, even when this means criminalizing poverty, as it does when we are talking about fare evasion.
Of course, "broken windows" policing on this level didn't start with our current mayor. Former Mayor Rudolph Giuliani introduced this initiative on the theory that aggressively policing minor violations would prevent more serious crimes. In practice – and Mayor de Blasio should take note here – it gave police license to arrest a lot of people of color for non-violent offenses. People committing "quality of life" offenses were taken off the streets, true, but they were put through the criminal justice system. The collateral consequences of being arrested even for ridiculous things like selling peeled oranges on sticks, riding bikes with no bells, and selling flowers without a license were and are well out of proportion to any diminution of "quality of life" for the rest of us.
DA Vance deserves credit for recognizing that prosecuting fare evasion as a crime can create spiraling negative consequences for those charged, including a permanent criminal record and potential deportation, which does not make our city safer. He has made a compelling argument for moving away from senseless over-prosecution of "quality of life" offenses and inflicting needless harm on our fellow New Yorkers who simply cannot afford to pay the subway fare.