Tulsa officer acquitted in shooting is resigning from police force
Jason Hanna and Justin Gamble, CNN | 7/17/2017, 12:05 p.m.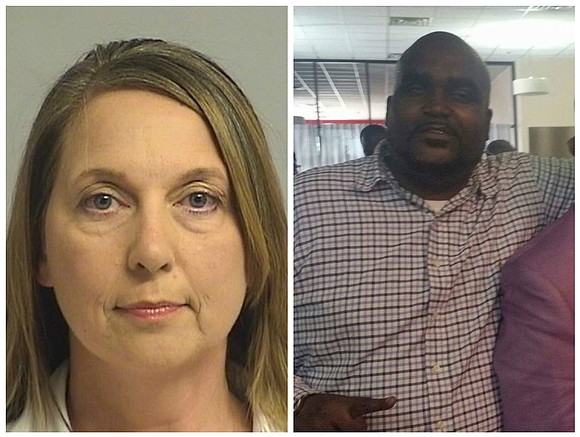 During cross-examination, Tulsa County Assistant District Attorney Kevin Gray asked Shelby why she didn't use her Taser.
Shelby said she believed her gun was an appropriate level of force. She said she "thought he [Crutcher] had a gun" because he repeatedly put his hands in and out of his pockets and reached inside of his car window. Shelby said she "didn't have time to pull out her Taser."
The jury foreman's letter said the shooting was "unfortunate and tragic, but justifiable due to the actions of the suspect."
Members of Crutcher's family tearfully walked out of the courtroom after the acquittal, with some saying the verdict was hard to accept. "This is definitely a tough pill to swallow," sister Tiffany Crutcher said. "Terence's hands were up. Terence was not an imminent threat. Terence did not attack her. Terence didn't charge at her. Terence was not the aggressor. "
Lawsuit alleges shooting was unconstitutional
In their civil lawsuit against Shelby and the city of Tulsa, Crutcher's family alleges Shelby violated his constitutional right to be free of excessive force. It also alleges the city unconstitutionally subjected him to racially biased law enforcement.
"The city violated his rights by failing its duty to properly train and supervise Officer Shelby and other TPD officers, and by maintaining or tolerating a custom, policy or culture that causes disparate enforcement and outcomes in police encounters with African-Americans," the suit reads.
The office of Tulsa's mayor declined to comment Friday about the lawsuit.
McMurray, Shelby's attorney, told CNN that the suit has "several misstatements of fact" and some "critical omissions." She did not elaborate.
"As in the criminal case, we are very confident of a dismissal in the civil case," McMurray said.
CNN's Faith Karimi, Steve Almasy and Ralph Ellis contributed to this report.