Family of teen stuck in Rikers tries to raise $250K bail so he can realize full-ride college dream
BY JAMES FORD AND CHRISTINA REINWALD, PIX 11 News | 7/18/2017, 11:03 a.m.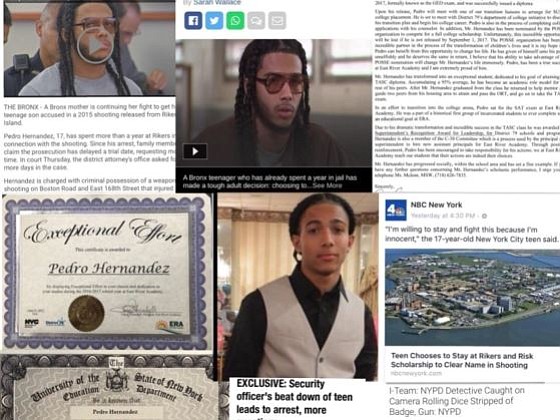 The family of a teenage shooting suspect, who has claimed he is innocent, is working to raise $250,000 so he can pay his bail and accept a full scholarship to college.
Pedro Hernandez, 18, was arrested in the case of the shooting of another teen that left the victim injured.
The victim has said that Hernandez is not the shooter, and eight other teens who witnessed the shooting have also said that someone else committed the crime. The witnesses have said, in video recorded statements, that the arresting officer threatened them with physical violence if they did not claim to investigators that the shooter is Hernandez.