New study: Black homeownership falls to 42.2 percent
New Harvard Study Finds Steep Declines in Black Homeownership in Major Cities
Charlene Crowell (NNPA Newswire Columnist) | 7/18/2017, 2:02 p.m.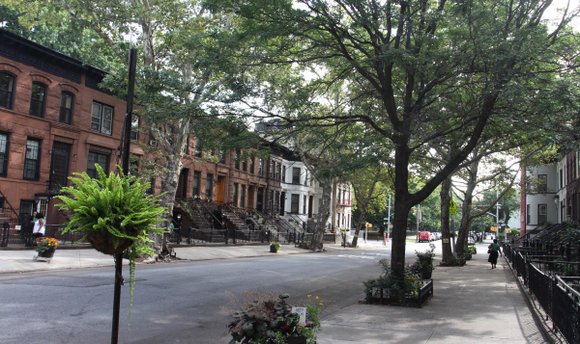 In the throes of the 1930s Great Depression, Congress created the GSEs to provide stability to capital markets and to increase the availability of mortgage credit throughout the nation. They were also given a mandate: Serve all credit markets all times, ensuring access and availability across the country.
From 2003 to 2006, the years leading up to the housing crisis, the GSEs followed an unfortunate private mortgage market trend. By loosening underwriting guidelines, particularly for Alt-A no documentation loans, millions of foreclosures occurred and GSE credit losses led to conservatorship under the Housing and Economic Recovery Act of 2008, also known as HERA. HERA also enacted a number of reforms that have made today's market stronger.
Now, with far fewer foreclosures nationwide, Congress is deliberating over the future of the GSEs and $6.17 trillion in mortgages they now hold along with Federal Housing Administration issued mortgages.
"Home equity accounts for only 30 percent of the net worth for wealthier households," continued Calhoun, "but constitutes 67 percent for middle-to-low income households. Home equity accounts for 53 percent of African-American wealth as compared to 39 percent for whites."
Homebuyers of the future will be more racially and ethnically diverse than those of the past. The JCHS reported that non-whites accounted for 60 percent of household growth from 1995-2015. By 2035, it predicts that half of millennial households will be non-White.
When communities of all sizes, colors, and economies succeed, so does America. While much of our nation has financially recovered from the foreclosure crisis that brought the loss of homes, jobs, businesses, and wealth, recovery has been uneven and left many communities behind.
Those entrusted with leadership roles in the public and private sectors must agree that it is in our national interest to ensure that the recovery is inclusive and sustainable long-term. Broad access to mortgage credit still helps families and the national economy.
"The goal must be to ensure that the full universe of creditworthy borrowers—regardless of where they live, including in rural areas, or who they are—have access to the credit they need to be able to secure a mortgage so that they can build their American dreams," concluded Calhoun.
Charlene Crowell is the communications deputy director for the Center for Responsible Lending. She can be reached at Charlene.crowell@responsiblelending.org.