Andrew Walcott brings new flavor to ENY
Shanice Lewis | 7/20/2017, 8:56 a.m.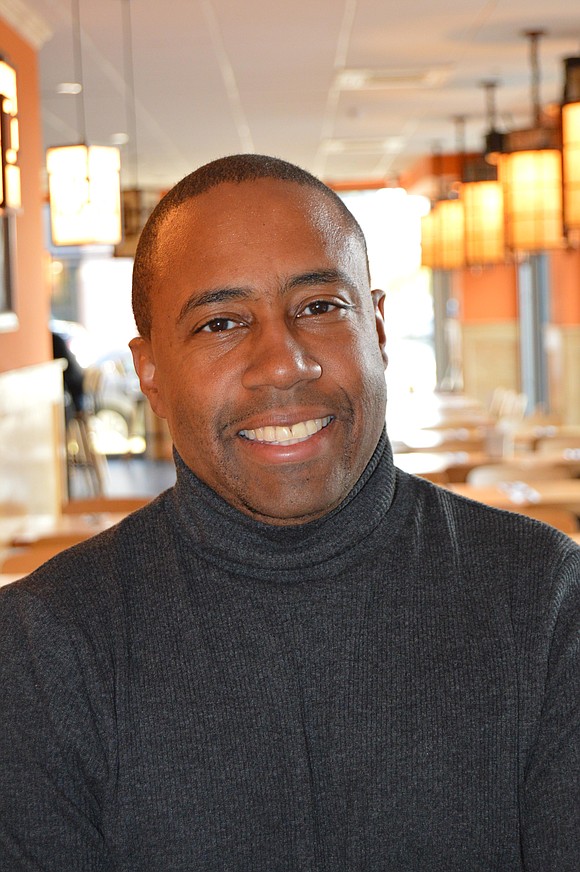 In an effort to bring some food flare to the East New York area, Andrew Walcott has found a way to fuse the best of both worlds with his Caribbean soul food inspired restaurant, Fusion East.
Since its opening in 2015 at 1179 Elton St., Fusion East has seen great support from members of the community and other neighborhoods, such as Bed-Stuy, Canarsie, Cambria Heights and Jamaica, Queens. Councilwoman Inez Barron and Assemblyman Charles Barron as well as community board members have also praised the establishment.
Walcott, an Air Force veteran, licensed lawyer and CPA and overall business man with degrees from Brooklyn College, Pace University and Fordham Law, saw an opportunity to change the flavor of his childhood hometown. He always wanted to open his own business, and seeing the success of Gateway Mall and the need for refreshing cuisine in the neighborhood encouraged this venture.
"Every restaurant at that [Gateway] mall is doing tremendously well, but they're serving food that really is not unique to the neighborhood," said Walcott. "Most people that live around here are Black Caribbean or Black American, so there's nothing on their menu that speaks to that demographic."
As a member of the community himself, Walcott was tired of long drives and wait times to find food that appealed to him. He'd often have to go to Downtown Brooklyn or Harlem for a chance at a good meal.
"It's an inconvenience to have to travel outside of the community—it seemed ridiculous to me that there was nothing nice to keep people in the neighborhood and maybe draw people outside the neighborhood to the area," said Walcott.
With an extensive resume in law and finance, and owning both a law and an accounting firm, the food industry was a whole new venture for Walcott.
"I thought it would be a good investment, but also fulfill a need that was definitely needed in the neighborhood for a nice upscale fine dining Caribbean and soul food restaurant that fits the demographics of the community," he explained.
Fusion East offers customers a unique blend of Caribbean and Southern comfort food. Walcott wanted to provide hearty, soulful dishes that reflected the community and that were also reminiscent of the dishes a mother or grandmother would make.
One their most popular dishes is their jerk salmon with mashed potatoes and collard greens that adequately blends the flavorful richness of both cultures.
"We try to find ways where we can fuse the two cultures into one, that's why it's called Fusion. So, it doesn't really matter if you're from Aruba or Alabama, you're going to find something on the menu that you like," said Walcott.
One special ingredient Fusion East adds to fulfill your dining experience that may not be found at many restaurants is their live entertainment. They've hosted a series of special events for their guests to enjoy.
"We try to offer a distinctive menu and also entertainment as well. We have karaoke on Mondays, we've had poetry and comedy events. We want to sip and chat, sip and paint, maybe speed dating, things along that nature. We're trying to do things from an entertainment perspective that you would not find in the more traditional, national franchises," he said.