Graduate workers continue to organize on NY campuses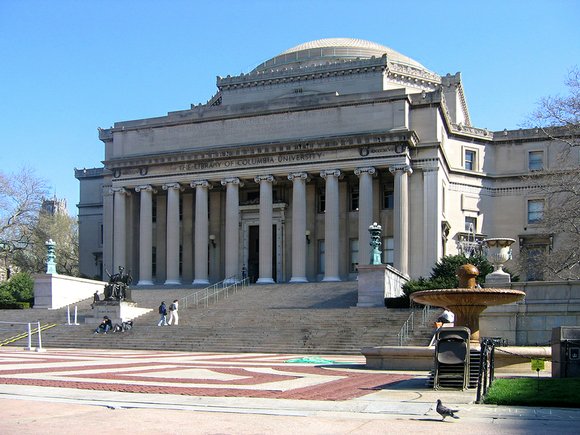 Summer classes dominating college campuses across New York City and fewer students around than normal haven't stopped graduate workers from organizing.
Last week, research and teaching assistants at The New School in Manhattan's Greenwich Village neighborhood voted in favor of joining the United Auto Workers union.
"We are extremely excited by this overwhelming vote in support of our union," said Zoe Carey, a Ph.D. student in sociology and member of the Student Employees at the New School/UAW organizing committee, in an emailed statement. "After nearly three years of legal delays, we look forward to starting to bargain with the administration for long overdue improvements to our teaching and research conditions."
"It's very rewarding to see these millennials leading the way," added UAW Region 9A Director Julie Kushner in a statement. "Their determination to win their union is an inspiration to our UAW members and to union workers everywhere. We have a long, successful history working with part-time faculty at The New School and look forward to building on that relationship as we move into bargaining a contract."
Officials at The New School requested a review of the election process by the National Labor Relations Board and were denied. However, NLRB Chairman Philip Miscimarra dissented from the NLRB's denial, citing the numerous issues and differences between the graduate workers at The New School and those at Columbia University. In August, the UAW won an NLRB decision stating that Columbia's graduate researchers and teaching assistants were entitled to collectively bargaining rights.
"For example, the unit found appropriate by the regional director includes many individuals who occupy student assistant positions on an irregular basis, some with 'semester-long gaps between assignments,' and others who held a student assistant position for one semester without ever holding another," wrote Miscimarra in his dissent. "More than any other case in which the board has permitted an election among student assistants, the instant case involves a bargaining unit that errs on the side of placing everybody in, with the employer bearing the burden of challenging and litigating, ballot by ballot, student voters who 'have graduated or are pending graduation, definitively have no prospect of future employment,' or 'have not actually performed teaching, instructionally related or research services.'"
Miscimarra was appointed chairman of the NLRB in April by President Donald Trump.
"I do not believe the board can appropriately recognize a single bargaining unit that combines course assistants who work a few intermittent hours with doctoral candidates who may teach for several years," continued Miscimarra. "I believe the board poorly serves all parties by refusing even to pass on the standards that should govern eligibility questions among disparately situated students like those in the instant case."
Columbia's graduate workers, who won the right to organize last year, continue to push the formation of a union and have gotten support from outside their group. A petition supporting their right to organize received signatures from more than 100 notable alumni who graduated as far back as 1955.
"As Columbia alumni, we know firsthand how important graduate student workers are to the mission of the university," read part of the petition addressed to Columbia University President Lee Bollinger and Provost John Coatsworth. "That's why we are deeply dismayed by your attempts to undermine the democratic decision of Columbia's graduate workers to unionize. We demand that you immediately drop your objections to the NLRB election, recognize GWC-UAW and begin negotiating a fair contract without delay."