Graduate workers continue to organize on NY campuses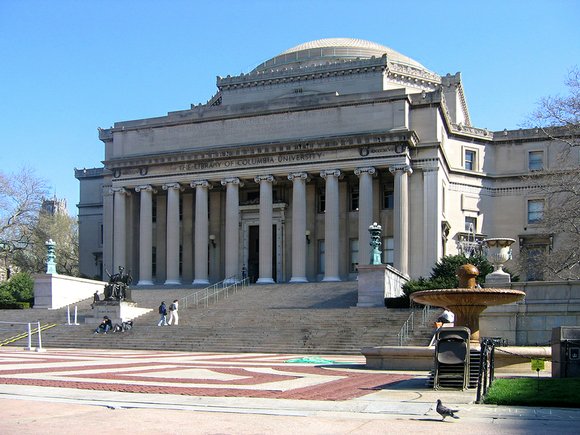 More than 1,600 graduate workers voted to form the union with Graduate Workers of Columbia, but Bollinger still hasn't recognized their vote. Trevor Hull, a graduate research assistant in Columbia's chemistry department, said last month that workers have concerns about Bollinger being appointed as co-chair of the National Academy of Sciences Future of Voting Committee.
"While we applaud the National Academies' commitment to our electoral system, we're concerned that President Bollinger's efforts to dismiss our vote weaken a much-needed national conversation on the integrity of free and fair elections," said Hull in a statement. "Fair-weathered principles undermine our democratic institutions, and that's why Columbia graduate workers are calling on Bollinger to step up to the plate—respect our overwhelming vote for our union and start bargaining."
A letter from GWC-UAW Local 2110 expressed similar sentiments.
"As Bollinger himself stated in the university press release announcing his appointment as a co-chair of your committee: 'Nothing is more essential to a functioning democracy than the trust citizens have in casting their ballots,'" read the letter. "Yet, right on his own campus, Bollinger has undermined that trust by refusing to respect the validity of an overwhelmingly clear National Labor Relations Board-supervised unionization vote, in which 72 percent of research and teaching assistants voted in favor of unionization with a margin of nearly 1,000 votes."
The letter continued, "As fellow academics and policy stakeholders, we applaud the great work of the National Academies, as well as your committee's timely and crucially important attention to the mechanisms of democratic choice. As you move forward on this project, we respectfully ask that you join us and encourage President Bollinger to stop ignoring the clear democratic mandate for the union at Columbia, to respect the election results and to start negotiations for a contract."