Milestone Films restores two tap dance classics in time for NYC's Tap Week
NADINE MATTHEWS | 7/20/2017, 2:08 p.m.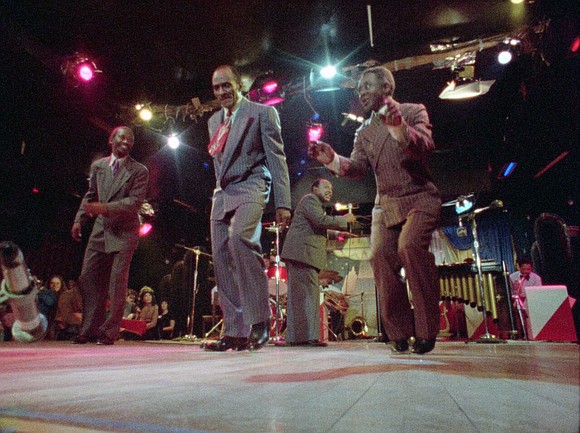 The other film by Nierenberg also restored by Milestone Films and being shown at the same time as "No Maps on My Taps" is "About Tap." At the center of this film is Gregory Hines, the central figure of the Renaissance of the art form during the 1980s. Steve Condos, Chuck Green and Jimmy Slyde are also featured. "About Tap" ushers the viewer through Harlem and the Apollo Theater. Hines shows us the deceptively unassuming alley in back of the famed Apollo Theater where he used to practice under the tutelage of Sims. The back alley of the Apollo served as battling ground, studio and classroom for the dancers. "About Tap" focuses on the inner life of the tap dancer as artist, their relationship to their craft and how they individually fused movement to music. Though a genre characterized by apprenticeship, each dancer ended up having a style of his own that reflected his own personality and experiences. There is much thrilling footage of the various dancers where their distinct styles are highlighted. Condos was known for heavy emphasis on percussive foot-focused phrasing, whereas Slyde lives very much up to his name. His dancing is marked by a full-bodied fluidity, languidness and mastery of musicality. These two joy-inducing classics are a must watch for anyone who loves documentaries, dance or American history.