Report: Blacks and Latinos arrested more frequently than whites for marijuana possession
Isaac Monterose | 7/20/2017, 9:49 a.m.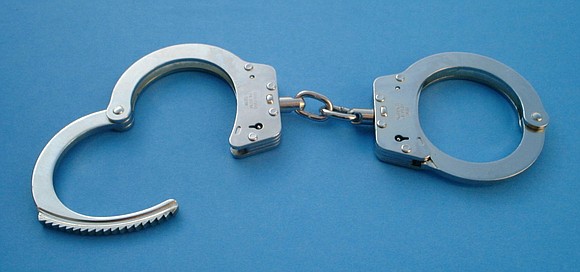 According to a recently released report, Black and Latino New Yorkers made up 86 percent of the 60,000 marijuana arrests made between 2014 and 2016, whereas white New Yorkers and others made up just 14 percent. Blacks and Latinos make up 25 percent and 27 percent of the city's population, respectively, and whites make up 44 percent of the city's population, according to 2010 U.S. Census data.
The report, titled "Unjust and Unconstitutional" and created by the Marijuana Arrest Research Project, compares the disproportion in arrests to conditions under Jim Crow laws and frequently cites official statistics to back up its claims.
By using national statistics from 14 annual government studies, the study showed how, between 2002 and 2015, young whites (aged 18-25) used marijuana more frequently than Blacks and Latinos of the same age group. More whites were found to have used marijuana in their lifetime at higher rates and, from 2002 to 2010, were reported to have used marijuana at higher rates in the past year than Blacks and Latinos, according to the data. However, from 2011 to 2015, whites and Blacks used marijuana in the past year at almost similar rates, with Latinos lagging behind both groups in that category.
"There is no evidence or reason to think that these basic marijuana use patterns by race and ethnicity are any different in New York State or City," the report said of the statistics.
The report also showed how in 2016 there was still a disparity in arrests between Blacks and Latinos and whites and other races (85 percent versus 15 percent), despite Mayor Bill de Blasio's 2013 campaign promises of fair policing.
However, according to official statistics cited in the report, there have been significantly fewer marijuana arrests under de Blasio than under Bloomberg, with 18,121 arrests made in 2016 versus 32,228 and 51,051 arrests made in 2006 and 2011, respectively.
"Numbers don't lie," said Kassandra Frederique, the New York State director of Drug Policy Alliance, a drug policy reform group that backed the report. "Sixty-thousand marijuana possession arrests, 86 percent of them of Black and Latino New Yorkers, is a far cry from the mayor's pledge to rein in the NYPD's targeting of people of color."
Frederique said in the report, "This report shows that whether people of color are in predominantly Black or Latino neighborhoods or in neighborhoods that are predominantly white, they are still targeted by the NYPD for marijuana misdemeanor enforcement."
For example, according to the study, in Greenwich Village, a neighborhood that is 97 percent white, 69 percent of those arrested for marijuana possession were Blacks and Latinos, and in the SoHo-Tribeca-Wall Street area, they made up 73 percent of the arrests. Even in the areas that attract tourists, such as Chinatown and Little Italy, Blacks and Latinos made up 66 percent of marijuana possession arrests.
The report also claimed that the 30th Precinct of West Harlem had "strikingly more marijuana possession arrests" than any other precinct in the city, with 94 percent of those arrested being Black and Latino. According to census data, the neighborhood is 23 percent white, 24 percent Black and 42 percent of residents are of Hispanic origin. Forty-four percent of those arrested had never been arrested for a crime before and 76 percent had never been convicted of any misdemeanors.