Seven steps to planning the perfect trip
MEGAN PINCKNEY | 7/20/2017, 2:32 p.m.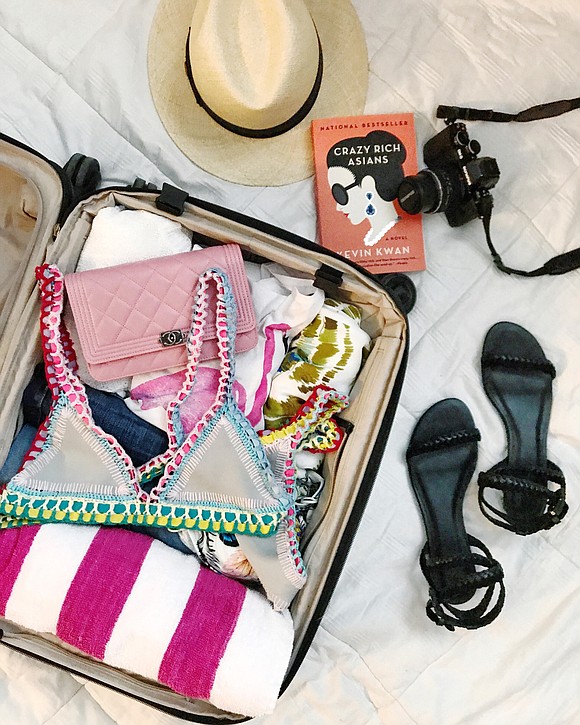 Sometimes the hardest part about taking a vacation is actually planning the trip. It can be hard to figure out where to start or who to ask for help. These seven steps will help you eliminate stress and uncertainty during your trip, and ultimately make you a better and more helpful traveler.
Step 1: Choose your destination
As obvious as this sounds, choosing where you want to vacation really is the first step. If you already have a destination in mind, then feel free to skip to the next step, but if not, there are tools you can use to help you decide. Personally, I think the best tool available is Google Flights.

When you arrive to the Google Flights home page, you'll see "discover trips" below the search flights tool bar (make sure the airport, or area, you wish to leave from is listed in the search flights tool bar). Here, Google searches airlines for the best-priced trips based on what you've chosen as criteria for your trip. The categories for those criteria are dates, places and interest. You can either determine which matters the most to you or use all three categories to narrow down the search. The date category allows you to choose the month your trip will take place and the duration (in increments of a weekend, one week or two weeks) of it. The places category allows you to choose the continent you're most interested in visiting. There's also an option to search by country or state, if you have something more specific in mind. However, searching by city is not an option. The final category allows you to determine destination based on your interests or what you'd like to do while on your trip. Your interest options are adventure travel, beaches, culture, ecotourism, food, honeymoon, islands, nature, outdoor recreation, shopping, wildlife or winter sports.
Once you've made your choices in at least one category, a list of cities, dates and flight prices will appear below, giving you the opportunity to compare and ultimately choose a destination.
Step 2: Book your flight
Just because you used one website to search for your flights doesn't mean you have to book your flight with it. I highly suggest shopping around for flights on as many websites as you can. Check the price on Google Flights, and then compare that price to the price offered on travel sites such as Expedia. I do not recommend purchasing a flight without checking the specific airline's website. Often, they are willing to offer flights booked on their website a slightly cheaper fare. And now credit card companies are awarding more points if you book on an airline site, rather than a travel site.
While you are booking your flight, it is also a really great time to reserve a rental car because waiting until you arrive at your destination to rent it will result in much higher fees. Travel sites are the best place to begin when looking at renting a car.