Seven steps to planning the perfect trip
MEGAN PINCKNEY | 7/20/2017, 2:32 p.m.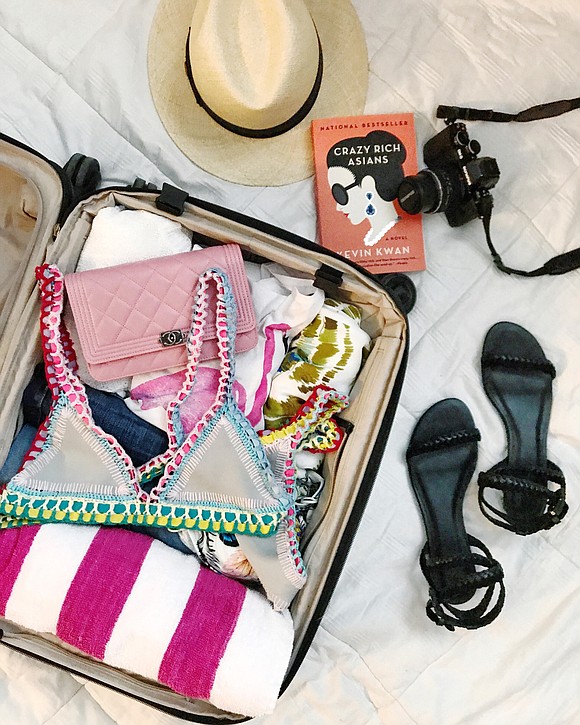 Step 3: Book your hotel
Once you've booked your flight, the next thing you should do is choose where you are going to stay. If you want to stay in a hotel, the best place to begin your search is on a travel site. These sites have the most comprehensive list and are typically well updated on availability. Once you've narrowed down your options from the list provided, take time to compare those rates to the ones offered on the hotels' websites. Hotels have begun to offer cheaper fares to entice visitors to their sites. If you can be loyal to one hotel chain, booking on their site is the only way to accrue loyalty points
(and ultimately, perks).
Of course, hotels are not the only options for lodging while vacationing. Websites such as Airbnb and VRBO allow you to search for houses, or rooms, that belong to locals. Now, almost every country has some sort of similar room-share program.
Step 4: Discover what you can do at your destination
Now that you know where you're going, when you're going and where you're staying when you get there, it is time to figure out what there is to do at your destination. Find the favorites of travelers on Tripadvisor.com. Read about restaurants, neighborhoods, tours, museums, parks and everything in between written by average travelers giving their honest opinions. Be sure to mark your favorites so you can use them in the next step. If you want a more in-depth opinion about a specific place, you can use Pinterest.com to help. Search almost any major city and images (usually linked to blog posts or articles) will be displayed. Click on your favorites to find out how you, too, can experience whatever
you see in the photo.
Step 5: Create a schedule
Once you've explored what your destination has to offer, use your list of favorites from TripAdvisor and Pinterest to create a schedule for your trip. Start by making columns for each day you'll be there. The first thing I usually list in those columns are where I plan on eating breakfast, lunch and dinner. That gives me somewhere to start when I begin placing activities. I'll pull up the map of the city on Google maps so I can figure out where exactly everything is. That way I can determine what should be grouped together. When scheduling activities, start with the ones that have a definite start and end time, as opposed to the things that can be done within a block of time. Also, be sure to map out your transportation options if you won't have access to a car. Wasting your travel budget on transportation should be avoided.
It is worth noting that the schedule is just to ensure you aren't wasting valuable time searching for something to do while on vacation. You should welcome changes and alterations (especially ones that come from opinions by locals or you wanting to stay somewhere longer than expected).
Step 6: Go over last minute details
As your departure gets closer, go over the last minute details. Start by confirming all reservations and appointments, checking the weather and deciding what you'll need to pack (such as different plug outlets for other countries).
If you are leaving the country, call your cellphone provider to see if that country's service can be used with your plan, or if you need a temporary travel plan. If you are traveling for an extended amount of time to a place that is not serviced by your provider, it may be worth looking into renting a cellphone from a cellphone provider in that country. Personal wireless hotspots, or mifis, are also available in certain countries.
Step 7: Leave reviews
Once you've returned home from your trip, one of the most important things you can do is leave reviews on where to stayed and what you did. Companies and travelers really benefit from both positive and negative reviews, as long as they are truthful.
Megan Pinckney (@shadesofpinck) is a retired beauty queen turned lifestyle blogger who loves exploring the world and writing about it.