Senate rejects proposal to repeal and replace Obamacare
Lauren Fox, MJ Lee, Phil Mattingly and Ted Barrett, CNN | 7/25/2017, 11:02 p.m.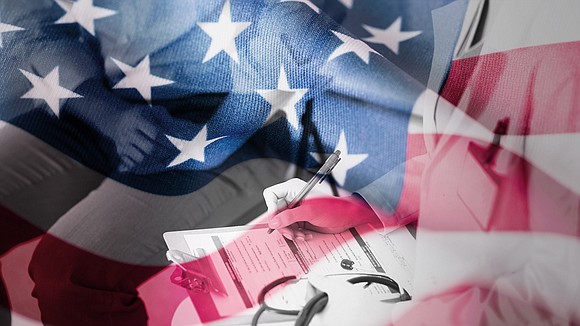 WASHINGTON (CNN) -- Senate Republicans voted Tuesday afternoon to advance to floor debate on their efforts to re-write health care policy, with Vice President Mike Pence breaking the tie.
But hours later, the Senate decisively rejected a Republican proposal to repeal-and-replace Obamacare, a sign of the chaos expected to envelop Capitol Hill as GOP leaders work to find a plan their conference can agree to.
Wednesday morning, floor debate on the legislation to overhaul the Affordable Care Act will continue, even though there aren't any guarantees the votes are there to eventually pass it -- and it's unclear what a final bill will look like.
But little may match the drama of Tuesday's vote on the motion to proceed, when Sen. John McCain returned from Arizona to applause from fellow senators to cast what would be a critical vote for the Republicans. Two GOP senators -- Susan Collins and Lisa Murkowski -- sided with all Democrats in opposition, meaning all remaining Republicans and Pence were necessary for the motion to pass.
Emotions were high all afternoon -- as the vote began, protesters in the Senate gallery shouted "kill the bill" and "shame, shame, shame!"
The vote came as Senate Majority Leader Mitch McConnell and President Donald Trump dared their fellow Republicans to block their seven-year campaign promise to repeal and replace Obamacare.
Senators late Tuesday cast their first vote on what could be dozens of amendments considered to it.
This first vote dealt with a measure that combined a previous Senate proposal known as the Better Care Reconciliation Act -- that was rejected by several Republican senators -- with $100 billion in extra money for people on Medicaid desired by moderate Republicans and a proposal from conservative Sen. Ted Cruz, R-Texas, to allow bare-bones health insurance plans.
Democrats moved successfully to kill the amendment, which was possible because it had not been officially scored by the Congressional Budget Office and therefore didn't meet the complicated reconciliation rules that the Senate is using to consider the bill.
Republicans needed 60 votes to keep the amendment alive. It died on a 43 to 57 vote.
The vote came after a Senate clerk was forced to read the text of the amendment aloud in the Senate chamber, all part of the delaying tactics Democrats employing to express their overall unhappiness with the bill.
On Wednesday, senators are expected to cast a vote on a "repeal-only" proposal. It too is expected to be defeated because many Republicans as well as all Democrats reject repealing without a replacement ready.
Drama before Tuesday's big vote
The vote was up in the air until the last moments, when several Republican holdouts announced their support, including Sens. Rand Paul, Dean Heller, Rob Portman and Shelley Moore Capito.
Trump, who has repeatedly said he's ready to sign any repeal legislation, celebrated the vote, which creates a path to give him the major congressional victory that's eluded the White House thus far.
"I'm very happy to announce that with zero of the Democrats' votes, the motion to proceed on health care has moved past and now we move forward toward truly great health care for the American people. We look forward to that. This was a big step," Trump said at a White House news conference.