Summer shooting madness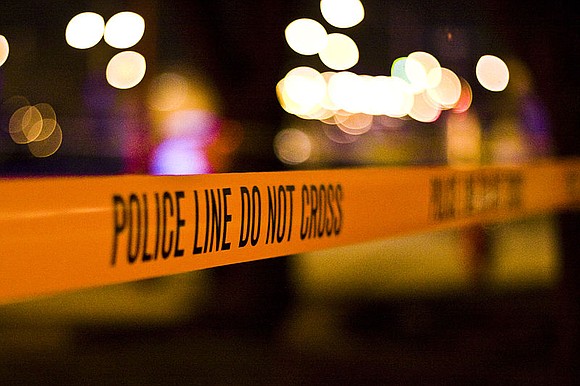 A warm summer July night brought out yet more blue and white police cars and yellow and black caution tape and shell casings, with uniformed officers and detectives surrounding an active scene. The morning brought out throngs of grieving Queens residents shocked by the murder of a beloved barber and community activist, Zanu Simpson.
A videotape of the killing seems to show a man walking up to the victim as he sat in his white vehicle and then punching him through an open window before shots ring out. Simpson, a barber with his popular Strictly Skillz Barber shop, was shot three times in the head.
"The young man was very committed to our community," said Queens-based anti-gun violence activist Erica Ford.
As she sorts through details of upcoming arrangements, Ford, the CEO and founder of LIFE Camp, Inc., stated, "There's no place in our community from New York to Chicago for acts of violence like this. If we don't understand how to resolve issues without coming from anger, judgement, jealousy or envy—all of the fear-based emotions—we are going to do bad things. This person did a bad thing in that not only did he take somebody's life, he has tragically impacted our entire community taking away someone whose skill and goodness positively affected the people. Z and his brother are not only master barbers but masterful men who have been impacting the community with their great skills and generous acts of kindness."
"On Tuesday, July 25, 2017, at approximately 0015 hours, police responded to a 911 call of a male shot at the corner of South Conduit Avenue and Lansing Avenue, within the confines of the 105 Precinct," the NYPD said in a statement. "Upon arrival, officers observed a 32-year-old male, unconscious and unresponsive, with gunshot wounds to the head, inside of a BMW X5 (driver's seat). EMS responded to the location and transported the victim to Jamaica Hospital, where he was pronounced deceased. There are no arrests and the investigation is ongoing."
Anti-gun violence activists are realists, so caution tape and dozens of detectives and inspectors maneuvering around cordoned off areas in the last couple of weeks upsets but does not surprise them.
It is a fact that some parents prefer to keep young children out of parks and parties for fear of errant deadly gunfire, but others, especially young people, just want to enjoy the hazy sunny days while they mingle with friends and join the neighborhood block party or barbecues.
Unfortunately, amid other causalities, earlier this month two young moms Chynna Battle, 21, and Shaqwanda Staley, 29, were shot and killed by random bullets fired at a Bed-Stuy barbecue in Brooklyn. Justin Hackley, 20, a college student on summer break this month, was shot to death during a brawl in Flatbush.
"These killings must stop," said Assemblyman Charles Barron. "We have said repeatedly that there is a dual responsibility. The individual who pulls the trigger of course, but we are not letting off the hook the mayor, Bill de Blasio, and Gov. Andrew Cuomo, who are in charge of their multi-billion dollar budgets and yet fail to adequately address the great poverty, unemployment and resources for the youth. This economic terrorism and institutionalized racism is culpable in creating the conditions that can lead some to perform desperate and inhumane acts of violence."