Former Amy Ruth's owner in dire straits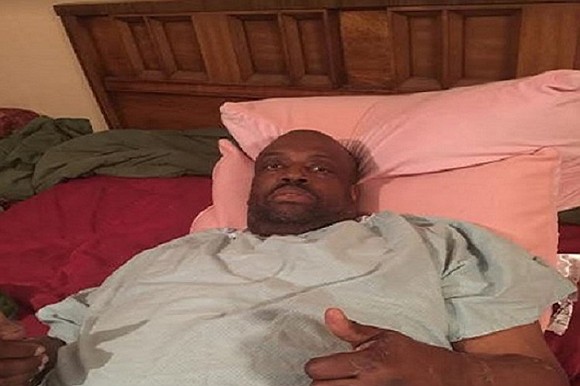 "I think it's overwhelming at times because I'm used to being the person to help people," said Redding. "For me to be on the receiving end is overwhelming. It just makes me know that there are people that really care about me and really love me."
The GoFundMe page has $1,000 donations from the likes of the Yusef Salaam of the Central Park Five and current New York State Assemblyman Charles Barron. As of press time, the page had raised $10,861. Cort is eyeing a $150,000 goal for Redding.
In the meantime, Redding continues to rehab and hope for the best.
"Presently, I'm looking for housing that would be conducive to my condition," he explained. "What I'm looking forward to is to sort of start a new life with this condition and educating our people. We don't know or we're in denial. I meet a lot of people that are in denial about diabetes and its effects. I was one of those people.
"There's more to it than just eating right," continued Redding. "Checking to see if you have wounds on your feet and all of that. I'm Superman. I'm gonna keep doing what I do. I'm looking forward to getting a prosthetic leg and continuing my life."
If you want to send some money Redding's way, you can check out his GoFundMe page at https://www.gofundme.com/ChefCarlSOS.