Shirley Horn, an unforgettable voice and superb pianist
Herb Boyd | 6/2/2017, 10:42 a.m.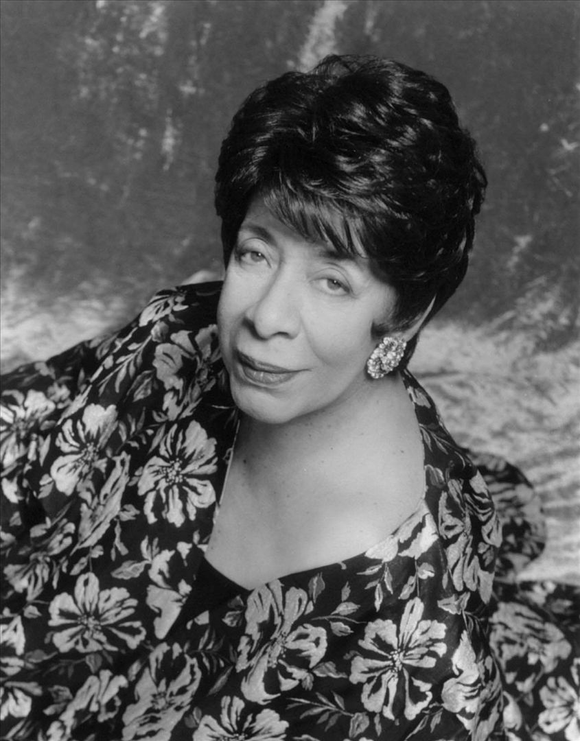 Most fans of vocalist/pianist Shirley Horn were probably seduced by her recordings and concert engagements toward the end of her career, with her rendition of "Here's to Life," her signature song. But there's plenty more to Horn's remarkable journey and legacy that began May 1, 1934 in Washington, D.C., where she was born and raised—and continued to live for most of her life.
It was from her grandmother, an amateur organist, that Horn received her introduction to music. At 4 years of age, she began taking piano lessons. Her classical training began when she was 12 at Howard University, from which she graduated. She was such an accomplished student that she was offered an opportunity to study at the Juilliard School, but her family could not afford the tuition. Instead of studying in New York City, Horn, at 20, assembled her first trio, and began to emulate in performance her influences, including Errol Garner, Ahmad Jamal and Oscar Peterson.
In effect, she often said, "Peterson became my [Sergei] Rachmaninov, and Jamal became my [Claude] Debussy." Along with these musical giants, she began absorbing the music in her neighborhood and around the U Street jazz area of the city.
Horn's first taste of recognition beyond D.C. occurred in the early 1960s, mainly from her association with her guru, Miles Davis. To get praise and an endorsement from Davis were akin to getting the Good House Keeping seal of approval. It was rare for Davis to heap praise on another musician. Davis learned of Horn from her engagements and from her first recordings with violinist Stuff Smith in 1959. On this date, she was pianist and vocalist.
The stamp of approval from Davis led to greater exposure and recording dates. She was signed by Mercury Records and Impulse Records. She was heralded by jazz critics, but her popularity had not spread with the same speed of appreciation and discovery.
A number of arrangers and repertory directors, including Quincy Jones, thought she should perform solely as a singer, which did not work out well, and with the arrivals of The Beatles and the wave of music they created, Horn was swept to the sidelines. In the late '60s, she reduced her performance schedule to raise her daughter and to spend more time with her husband, Shepherd Deering. If she took an engagement, it was limited to the D.C. area. Such a schedule decreased her exposure and practically curtailed her career.
Although her popularity in D.C. remained fairly consistent, it took a date with Davis in 1991 for her to return to the national spotlight. Even so, her preference was for small, intimate clubs, where she could communicate personally with her audience.
But things would change dramatically when she recorded her album "Here's to Life," on which the title song reintroduced her to the public at large. Concurrent with the release of the album, a video documentary of her under the same title, "Here's to Life," was released and it enhanced her return. In 2001, there was a follow up video entitled, "You're My Thrill." It certainly didn't hurt that music composer and arranger Johnny Mandel compared her piano playing to Bill Evans, who was then all the rage because of his work with Davis.