Josephine Baker, the 'Bronze Venus'
Herb Boyd | 6/3/2017, 11:29 a.m.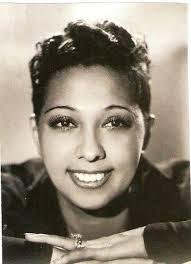 The recent death of Jean-Claude Baker, while a sad occasion, is an opportunity to renew our acquaintance with his "mother." Jean-Claude was the last of the 12 children Josephine Baker adopted who comprised her "Rainbow Tribe." The flamboyance that characterized Jean-Claude's life may have been transmitted from his intimate association with Josephine who stunned Paris with her fantastic dancing, singing and acting after arriving there in 1925. Much of her amazing life and adventures is captured in her biography "Josephine—The Hungry Heart," co-authored by Jean-Claude and Chris Chase.
"La Baker," or the "Bronze Venus," as she was famously known, was born Freda J. McDonald June 3, 1906, in St. Louis, Mo. The hospital where she was born specialized in the treatment of prostitutes with venereal diseases and ironically, when she died in 1975, it was in a hospital built to care for destitute prostitutes. But between these unremarkable hospitals, Baker recorded an incomparable career; a career that has all the makings of a Cinderella story.
As a child, Baker often appeared on stage with her parents, who performed a song and dance routine. But that ended when the couple separated, leaving Baker to fend for herself as a street urchin. To survive, she would do some of the twists and turns she learned from the stage, adding an assortment of flips, spins and gyrations that would later be perfected in France.
She was still a teenager when she embarked for New York city and caught the attention of the producers of "Shuffle Along" in 1921, the first all-black musical with music and lyrics composed, respectively, by Eubie Blake and Noble Sissle. Baker was placed in the chorus line as the last performer, whose responsibility it was to appear not to know what the choreographed routine was all about, improvising in a comic, stumbling manner, and then return to show she knew exactly what the others were doing. It was a show stopper and the beginning of her way of commanding the spotlight.
There were several other productions, including "Chocolate Dandies," in which she was featured before she set her sights on a broader, international stage in Paris. From the moment she appeared practically naked in the musical "La Revue Negre," she was a hit, and her erotic dancing was suddenly the talk of Paris and she was the toast of the town.
Her reputation increased when she was contracted to perform at the Folies Bergere as a headliner. With an array of costumes—none more controversial that a string of artificial bananas covering the middle of her nude body—she created dance numbers that were sexually seductive, undeniably primitive and sometimes so hysterically funny that the overflow audience was never sure what to expect. And the surprises would become all the more audacious when she paraded the boards with her a pet cheetah straining at the leash.
It was merely a matter of time before she began to receive marriage offers from a number of infatuated wealthy notables, as well as movie deals, many of which she took, including "Siren of the Tropics," "Zouzou," and "Princess Tam Tam," all of them featuring her singing and dancing in some form or fashion.