The Trump Administration takes on Obama's education law
President Trump, Ed Sec DeVos Make False Claims about Education Policies
Freddie Allen (NNPA Newswire Managing Editor) | 6/5/2017, 12:34 p.m.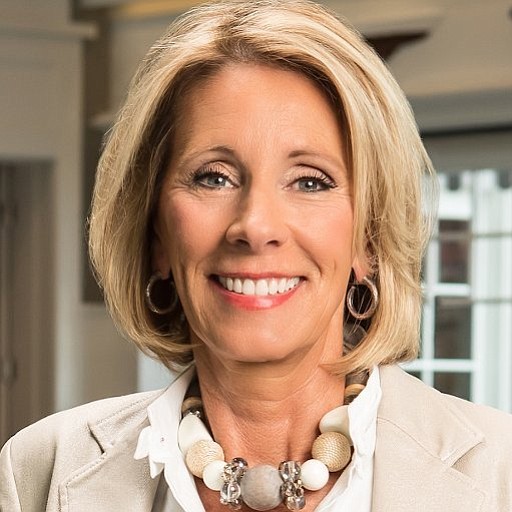 President Donald Trump and Education Secretary Betsy DeVos continue to make misleading statements about Common Core State Standards, muddying the waters for school districts working to implement the Every Student Succeeds Act (ESSA).
President Barack Obama signed ESSA into law on December 10, 2015, reauthorizing the landmark Elementary and Secondary Education Act (ESEA). According to the U.S. Department of Education, ESSA includes provisions designed to advance equity in education by upholding critical protections for America's disadvantaged and high-need students; requires that all students in America be to high academic standards that will prepare them to succeed in college and careers; helps to support and grow local innovations—including evidence-based and place-based interventions developed by local leaders and educators; ensures that vital information is provided to educators, families, students, and communities through annual statewide assessments that measure students' progress toward those high standards; and sustains and expands this administration's historic investments in increasing access to high-quality preschool.
The law does not, however, eliminate CCSS.
The Los Angeles Times reported, that President Trump said that he wanted to get rid of Common Core, during a recent town hall with business leaders.
"Common Core to me, we have to end it," said Trump. "We have to bring education local."
Last year, as the Republican presidential nominee, the reality TV star even proposed getting rid of the Education Department altogether, according to Breitbart.com. During an interview with Sean Hannity on Fox News, Trump said that the Department of Education "can be largely eliminated."
Education Week reported that DeVos told a Michigan radio host that ESSA "effectively does away 'with the notion of the Common Core.'" She later went on Fox News and made the same false claim.
"There isn't really any Common Core any more," said DeVos on Fox News. "Each state is able to set the standards for their state. They may elect to adopt very high standards for their students to aspire to and to work toward. And that will be up to each state."
Neither President Trump, nor Education Secretary Betsy DeVos can make any changes to CCSS, because states, local officials and community stakeholders developed those standards.
Writing for The Washington Post's "Answer Sheet" blog, Valerie Strauss called the Common Core State Standards, "among the most controversial topics in education for years," noting that, "It started as a bipartisan effort to create a set of math and English language-arts standards for students across the country to use, but it became an educational and political mess."
Strauss wrote, "Most states adopted and implemented the standards early in the Obama administration—but failed to give teachers sufficient time to learn it, and critics from every part of the political spectrum found fault with some part of the initiative."
In a blog for Education Week, posted back in February, Andrew Ujifusa wrote that, "states adopt content standards like the common core—the federal government doesn't get to choose for them. Washington also didn't write the common core. There was intense debate during President Barack Obama's administration about whether Washington improperly coerced states into adopting the common core through programs like Race to the Top grants. But regardless of that debate, the president by himself doesn't have the authority to scrap the standards with the stroke of a pen."