Apollo, community honor Harlem's Significant Elders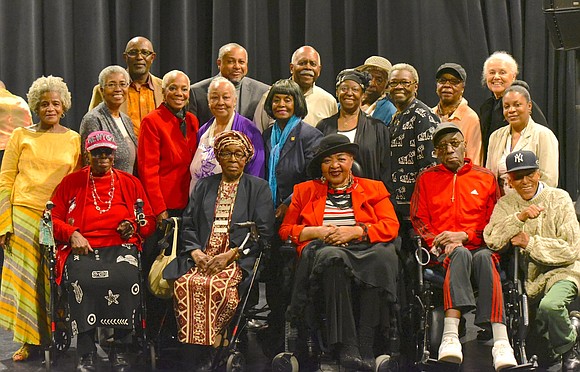 The Apollo Theater Education Program in partnership with the Harriet Tubman Learning Center, C.S. 154 in Harlem, celebrated members of the Significant Elders for their 10-year contribution to the Apollo Theater Oral History Project.
The Rev. Malika Lee Whitney, artistic director of Pickney Productions, gathered those engaged in the program for this momentous occasion. Special presentations were offered by Chester Higgins Jr., photographer; Cal Jones, Borough of Manhattan Historian Emeritus; David Rothenberg, theater producer, prison rights activist and radio host; Nellie McKay, author; and Athena Moore, Office of Manhattan Borough President Gale A. Brewer, director Northern Manhattan office. The event included music, storytelling and poetry, as well as an engaging activity about Harlem history.