Protect the Babies: Shooting of 5-year-old alarms city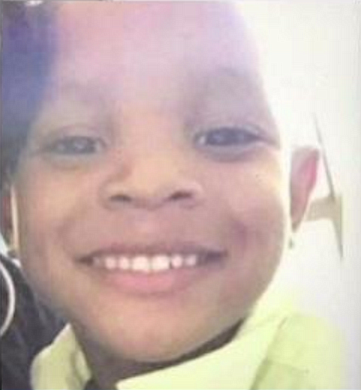 At press time, Jaheen Hunter was reported to still be in critical condition at New York Presbyterian Hospital. Hunter, was celebrating his fifth birthday, when a man fired into a group of people and hit him in the head. Michael Quiles, 27, who sports a lengthy rap sheet (including a kidnapping upstate), was arrested Tuesday, June 6, 2017, at 3 p.m., almost exactly 24 hours after the shooting, and the Bronx resident was charged with attempted murder.
Held without bail, he was arraigned Wednesday on attempted murder and weapons charges.
"The streets must apply the code—No women, no kids are supposed to be targets of people involved in that street life," declared Chris Foye, the father of a gun slain teen. The anti-gun violence activist
told the Amsterdam News, "The streets have to clean up this madness."
Monday, June 5, 2017, at approximately 5 p.m., Hunter was talking to his dad and sister about his big fifth birthday treats, when at the same time Quiles—nick named "White Boy," arm in a sling from a reported earlier beat down in an unrelated beef—got into an argument with two men and allegedly pulled out a gun and fired at least four shots, hitting the child in his head.
As the boy's father yelled at him, Quiles apparently said, "Sorry, Charlie," and took off. Family members on the scene, including dad Charlie Hunter drove Hunter to St. Barnabas Hospital. He was later he was taken to Presbyterian Columbia Hospital. There doctors worked on the child, who had a bullet pass through his brain and embed in his skull.
Assistant Chief Larry Nikunen of the NYPD released a statement on the day of the shooting that said, Hunter's "condition is grave at this time."
The statement continued, "The child just finished visiting his father and was being walked to a waiting car in front of 1138 Washington Ave. At the same time, a male Hispanic in his 20s fired at least four shots at an unidentified male Black at this same location; one of those shots struck the child. It is unknown at this time what precipitated this shooting incident."
Seen on video was the accused shooter running from the scene. He was arrested a day later at his apartment on the same Washington Avenue block.
As the city shook its collective head incredulously, the National Action Network held a vigil Tuesday night outside Morgan Stanley Children's Hospital at 165th Street and Broadway, where the boy is being treated.
Speaking for the family, Linda Kemp said, "For the love of our baby Hunter that is here, we ask you guys to continue our family and uplift us in prayer."
"The response of the community to these heinous acts of violence that are destroying our families must be met with greater determination, persistence, commitment and resolve," said Minister Kirsten John Foy, the Northeast Regional Director for NAN. "The disease of violence cannot overtake the cure of love."
Meanwhile, the NAN vigil brought out community leaders, elected officials and anti-gun violence and youth groups, such as Erica Ford, Founder of Lifecamp, Inc.; the Rev. Kevin McCall, crisis intake director, NAN; family members of Jaheen Hunter; and NAN Youth Huddle members.