Gilda Squire: The woman behind Misty Copeland
Zita Allen | 6/15/2017, 12:14 p.m.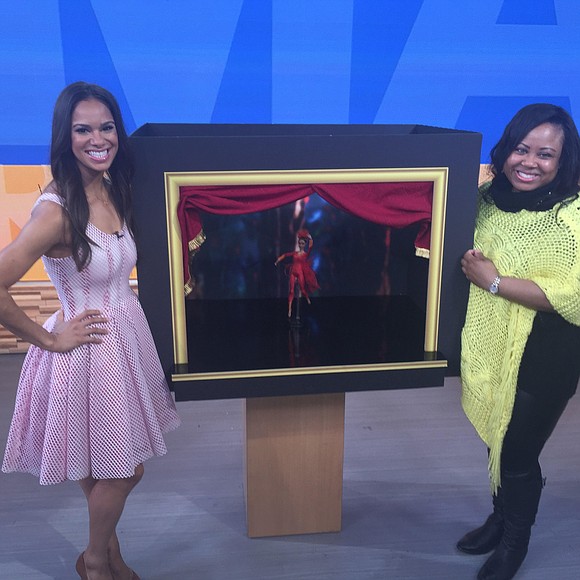 When Misty Copeland steps onstage in this, her second, year as the first African-American principal in the 75-year history of American Ballet Theatre, she will make history once again with debuts as the first Black ballerina to dance the lead in several iconic classical ballets on the stage of the Metropolitan Opera House.
During ABT's eight-week spring season, Copeland makes her debut, first, as Kitri, the spirited heroine of "Don Quixote," exploding onstage in a ballet described as "fireworks set to music." Then, a week later, she appears as the delicate, fragile lead in "Giselle," the quintessential romantic ballet about the transcendent power of love and forgiveness. Dancers who've performed this role include some of the greatest ballerinas of all time, from the legendary Anna Pavlova, to Cuba's Alicia Alonso, Russian-born Natalia Makarova, Native-American Rosella Hightower, Chilean-born Lupe Serrano, Gelsey Kirkland and more. Now the young African-American ballerina's name will be added to this list.
For Copeland fans, the ABT 2017 spring season is a moveable feast. She performs in practically every major ballet from "Swan Lake" to the hotly anticipated premiere of Alexei Ratmansky's "dollop of delightful whimsy," "Whipped Cream." Each is a testament to her technical facility and dramatic ability to merge meaning, mood and movement. This historic moment is the result of Copeland's talent, discipline and determination and the network of support that envelops her. It is a network that includes fans who flock to her performances and follow her on social media, teachers from her days at the Boys & Girls Club to colleagues with the company she "always dreamed of dancing with," American Ballet Theatre—from Artistic Director Kevin McKenzie and Artist-in-Residence Alexei Ratmansky and fellow dancers—and supporters such as TV producer Susan Fales-Hill and Goldman Sachs' Valentino Carlotti. It also includes people in the arts and finance who she has thanked in her biography, documentaries, articles and more. One of those is the young African-American woman who is Copeland's manager and publicist—Gilda Squire.
Observing the mutual respect and admiration between Copeland and Squire might cause one to conclude that they are just BFFs. Although friendship is a key factor, so is the fact that these two Black women, at the top of their game and sharing a common goal, have joined forces. As a result, Squire, a woman with her own company and solid strategic communications skills, is undeniably a key figures behind ABT's first Black principal ballerina.
"Misty was my introduction to classical ballet," Squire said in typically unpretentious fashion. She first became aware of Copeland while attending a New Year's Eve party at the home of Vernon Ross, manager of ABT's Men's Costume Department. People couldn't stop talking about the Black ballerina dancing en pointe on top of Prince's piano during his North America Tour.
"It got my attention," Squire said. "So I asked, 'Who's she with?' When someone said ABT, a surprised Squire asked, "The white company? They have Black dancers?"
Squire continued, "After all, when you think of ballet, you think of privileged white folks. It's expensive. I knew that much."