Witnesses testify in road rage killing of Delrawn Small by NYPD officer
ISAAC MONTEROSE and SHANICE LEWIS | 6/15/2017, midnight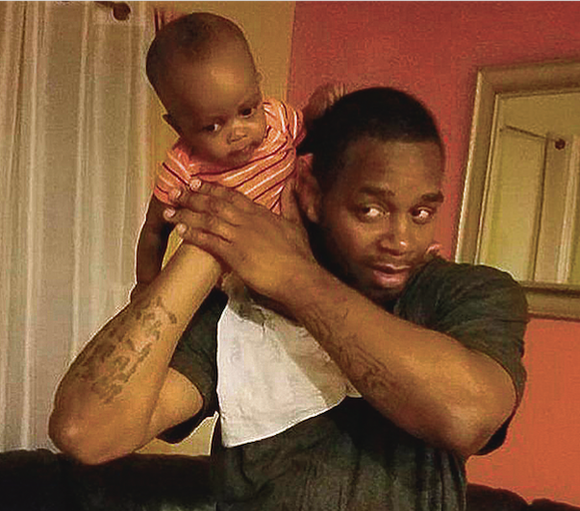 A Brooklyn judge has set the date for the trial of a police officer involved in a shooting for October in a court hearing Tuesday.
Wayne Isaacs, a 3-year NYPD veteran, was silent throughout the proceedings and appeared stoic as three witnesses testified about the aftermath of the shooting death of Delrawn Small, 37, that occurred last July.
July 4, 2016, Isaacs, who was off-duty at the time of the shooting, had been driving when he reportedly cut off Small, who then proceeded to chase after Isaacs out of anger. When the two drivers had reached a red light, Small exited his car and walked over to Isaacs' vehicle. According to video footage, Small was then shot several times by Isaacs as the officer reportedly fired his weapon while sitting in his car. Small had been shot while his partner and two children sat in his car.
Two of the witnesses who testified in the hearing were police officers. Officer John Zielin, a 6-year veteran of the department, testified that after arriving to the scene of the shooting, Isaacs told him that he had been "punched in the face" by Small. After Lieutenant Zelikov, who also testified at the hearing, asked Isaacs to hand in both his weapon and his holster, Isaacs was assessed by an EMT. Ebony McBride, who has worked as an FDNY EMT for a decade, testified that she saw that the officer had some swelling in his face and that Isaacs had told her about pain in his jaw. Isaacs was eventually driven away from the scene to a hospital.
Small's widow, Wenona Hauser Small, was present at the hearing along with several other members of his family. After the hearing, she described listening to the testimonies as "hard" but was confident that the trial would result in her family's favor. "I believe justice will be done. Mr. Isaacs will pay for his actions," she said. Wenona Small is also currently suing the city for $25 million in a wrongful death lawsuit.
Outside the courthouse, Small's siblings spoke about their deceased brother and demanded that Isaacs be sentenced to prison.
Victoria Davis, his sister, described Small as a loving person who took care of his family when he had to even when he was "just a kid himself."
"There was no reason for Wayne Isaacs to shoot and kill my brother at all," Davis continued. She also said that Isaacs was "a danger to the public" and that he should no longer be a police officer.
Davis says she is confident moving forward after this first court appearance.
"I think that this case is kind of clear-cut. I think the defense has an obligation to defend themselves, but I know that the public has seen the video and they all want justice; there was no reason for him [Isaacs] to shoot Delrawn—there are plenty of other things he could have done but he chose to shoot and kill him," said Davis.
"Our family wants accountability for the murder of my brother," said Victor Dempsey, Small's younger brother. Isaacs needs to "do prison time," he added. Dempsey also described Isaacs as a "menace to society" and someone who lacked empathy. He also stated that the video footage of their encounter had disproven Isaacs' account of what happened.