Joining the fight against blood cancer
Trudy Tomlinson | 6/22/2017, 11:42 a.m.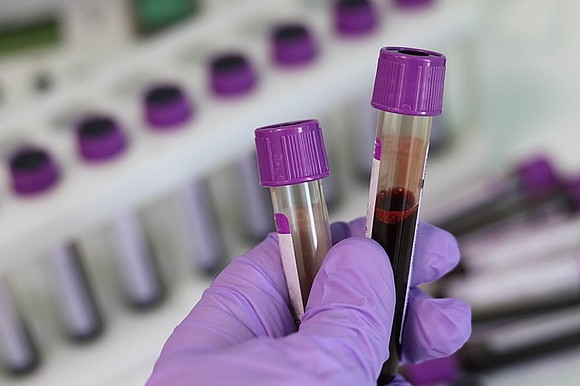 Every 35 seconds, someone in the world is diagnosed with a blood cancer, many patients being children and young people.  On May 28 of each year, thousands of people come together in efforts of raising awareness for World Blood Cancer day—a global day of awareness dedicated to the fight against blood cancer. 
This year, thousands of people made a difference by coming together to make a mark against blood cancer in many different ways. 
For many patients, a bone marrow or blood stem transplant is the best chance of survival. Whereas 30 percent of patients can find a matching donor in their families, approximately 70 percent, more than 14,000 patients each year, must rely on strangers to step up and donate.  Unfortunately, less than half will get transplants. 
"Race is an important factor in bone marrow donation," stated Jordan Segal, a DKMS donor recruitment coordinator. "Patients are more likely to find their matches with someone who share the same ancestry as them. Unfortunately, people of different ethnic background are severely underrepresented on the bone marrow registry, greatly reducing their odds of finding a match." 
Currently, the donor pool is made up of 11 percent Latinos, 7 percent African-American and 7 percent Asians.
"It is important for everyone to sign up to become a donor," stated Quiana Parks, DJ, visual artist, social-influencer, philanthropist and cancer survivor. "There is a gap right now in the donor pool for transplant donors, and we need more people to sign up because these numbers do need to go up. Within the African-American community and with everything that is going on, unity is very important. Everyone should at least go out and see if there is a possibility that you to be a match for someone. I personally can't sign up to be a match because I am a cancer survivor, but I can't imagine how amazing it must feel to have saved someone's life just by signing up to become a donor." 
A survivor of Lymphoma, Parks, 30, created "DJ for a Cure," an awareness project that bridges her love for music with building a discussion around blood cancers. "DJ for a Cure" has helped raised money and has donated to the Leukemia Lymphoma Society, Delete Blood Cancer | DKMS and Gabrielle's Angel Foundation.
"I really wanted to do something to help the cause—something I could do while I shared my story and helped others," said Parks. "When I was 19 years old and going through cancer, I wondered how I could help without having to run a 5k marathon. I started 'DJ for a Cure' to do so. I started doing events and inviting cancer patients, their families, survivors and their families and people in the community to bring awareness to blood cancer and the severity of it."
Fortunately, Parks did not need a bone marrow, but she went through chemotherapy and radiation. "Even though I did not need a bone marrow, I know many people who did and still do," added Parks. "Some people passed away because they could not find matches. Working with 'DJ for a Cure,' I've been meeting a lot of people who have blood cancer and also people who had it and had to have treatment. Meeting people who had to go through way more than I did makes me want to do nothing more than fight for them to have a chance."