Lena Johnson: I am fencing with Olympic dreams
Black New Yorker speech delivered at the Amsterdam News Educational Foundation Luncheon, June 20, 2017
LENA JOHNSON | 6/22/2017, 9:02 a.m.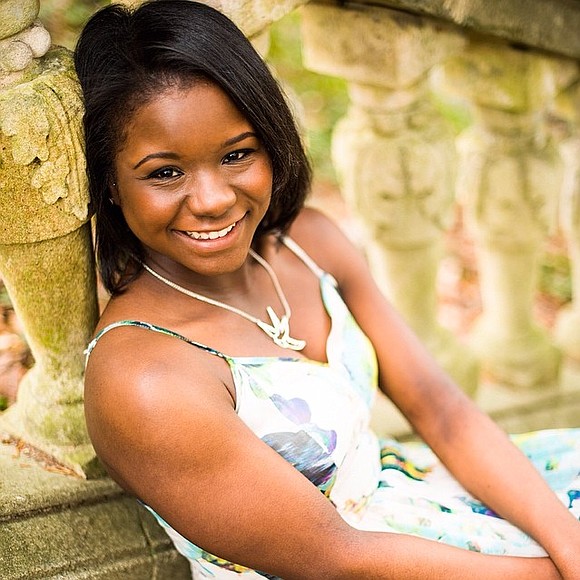 At 15 years old, I looked at the TV screen and watched eagerly as Daryl Homer, a Black saber fencer from Bronx, N.Y., fought his way through his quarter final match at the 2012 London Olympic Games. He was doing everything he could to try to secure a medal for himself. In this match versus a well-respected Romanian fencer, Homer unfortunately fell short, but he ended with a respectable quarter-final finish in the men's individual saber event. While simultaneously sorting through feelings of exhilaration, excitement, and compassion for his loss, I whispered to myself, "I want to do that."
Growing up, I always excelled at athletics. When I was 12 years old, I read a book called "The Shakespeare Stealer." The plot took place in Shakespearean England, and there were many scenes in which the characters would engage in theatrical swordplay. I went to a summer fencing camp located at Nellya Fencers in my home city of Atlanta, Ga., and at the end of the camp, the coach said to me, "You're too good. Come back to practice next week." And the rest was history.
After exactly one year of training, I won my first national title in the Youth-12 age group. I became more familiar with the Black fencing community when I met fencers who were a part of The Peter Westbrook Foundation, a nonprofit organization in New York that seeks to spread fencing to children in the inner city. I began to build a relationship with members of the Peter Westbrook Foundation and learned that they had cultivated Olympians who attended the Olympic Games from 2000 all the way to 2016. After I won three more individual national titles, I finished solidly in international competitions and made the Under-16 United States National Team. I realized that if I wanted to pursue fencing fully on an Olympic level, I needed to go to New York City. I was very excited when I received my acceptance letter from Barnard College, and I was even more excited to learn that I would be competing on Columbia University's Varsity Fencing Team. I would also be training with the Peter Westbrook Foundation. In a sport that is widely known among Caucasians, I somehow managed to find a wonderfully inspiring and supportive community of successful Black athletes to be a part of, a community that I had been missing my entire life. 
Becoming a part of such a brilliant group of Black individuals lead me to realize that it is very important for us to cater to our community by providing responsible journalism, especially during this time of great divide in our country. I spend a lot of time watching documentaries and series like "This Is Life" by Lisa Ling, or "United Shades of American" by W. Kamau Bell, because I appreciate authenticity. I want to hear the real story, and I want to know the truth. It's imperative that our community publications are reliable and keep us well-informed so that we can take the steps necessary to make a positive difference. I also believe that it's important to approach stories from different angles, angles that we may not get from major news corporations. This is why I have a deep appreciation for Amsterdam News. I have a genuine interest in photography and I've been taking photos for many years. I am interested in exploring how a simple photo can determine how a story is read or interpreted. This internship with Amsterdam News means a lot to me, as it has given me the outlet to make a positive difference in my community. By providing reliable news and stories, I'm able to use my writing and communication skills to properly inform the public. I couldn't be more grateful to have been given this opportunity.
During my time with Columbia fencing, I've won two NCAA Division I and two Ivy League team championship titles.  At Barnard, I major in American Studies, with a concentration in ethnicity and race. I am a senior now, and I can tell that I am in for a fulfilling and enriching experience with New York Amsterdam News this summer. Now that I am living and working in Harlem, I've realized the importance of preserving and elevating Black communities and culture. I believe it is imperative that we continue to shine light on influential people who are doing things to make a difference in the lives of our brothers and sisters, and I believe that news should always be approached from different angles so as to produce more meaningful stories that others can relate to. I've accomplished a lot, but I'd like to accomplish more in the realm of giving back and contributing all I can to my community, and I am sure that my time at Amsterdam News will give me a solid foundation to do so.