The medical Northcross family of Detroit
Herb Boyd | 6/22/2017, 12:03 p.m.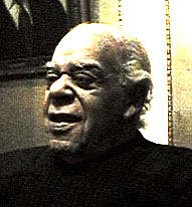 That additional wing obviously was erected after the hospital relocated from the Black Bottom, which was demolished with the building of the Chrysler Freeway. By then the hospital was located at 2929 W. Boston Blvd., where it became the first Black hospital built from the ground up.
Besides the legacy of their hospital, the doctors had several children, one of them Dr. David Northcross Jr., who carried on the family tradition after the passing of his parents. He assumed leadership and became the hospital's chief administrator after the death of his mother, who continued her husband's administrative role.
David Jr. had no choice for a career, having been raised in a medical household. He attended Meharry Medical College after completing his undergraduate work at the University of Detroit. In the military during World War II and the Korean conflict, he served in the Medical Corps. He returned to Detroit after the military stint in 1955 with his wife, Ophelia, a registered nurse, to run his parents' hospital. The couple, through a strange coincidence, was reunited after first dating during their days in Tuskegee.
In fact, it was Ophelia who managed the hospital at the time of the relocation from the Black Bottom to Boston Boulevard. She was born on March 9, 1926, in Mobile, Ala., and attended Dunbar High School in Mobile, graduating in 1943. She was 17 when she was accepted into the nursing program at Tuskegee.
With her degree in nursing, she moved to Detroit, which had the highest paying nursing jobs. Her application to work at Children's Hospital was denied because she was Black. Undaunted, she found employment at Burton Mercy Hospital and Mercy Whole Hospital in the evening. It was during this period that she became reacquainted with David Jr. They resumed dating and she took on added duties at Mercy, where she helped in overseeing his ailing mother.
Eventually, she resigned from the nursing and administered Mercy Hospital until 1976.
Daisy Northcross died Jan. 10, 1956. Her husband had died Jan. 3, 1933.
David Jr. was 92 when he died in January 2009.