With all that's going on, nothing tops Jackson being fired
Vincent Davis | 6/29/2017, 9:58 a.m.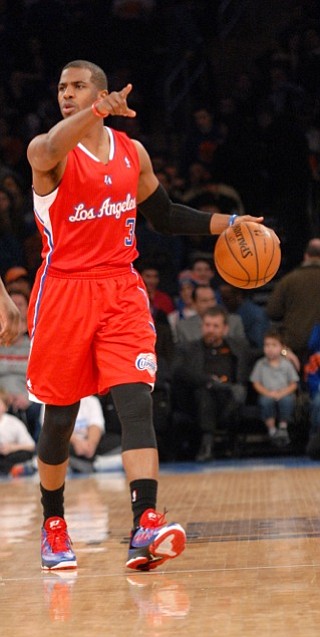 What can top the beginning of free agency July 1, Chris Paul and Blake Griffin opting out, and then Paul being traded to the Houston Rockets, Jimmy Butler being traded, Paul George potentially being next, the Cleveland Cavaliers firing general manager David Griffin along with their senior VP of basketball operations and courting former player Chauncey Billups, now an ESPN analyst, to be their team's president, the NBA's first televised award show, the beginning of their Summer League and the Philadelphia 76ers trading up from three to one with the Boston Celtics to choose Markelle Fultz from the University of Washington with the first pick of the 2017 NBA Draft? It can only be New York Knicks owner Jim Dolan parting ways with their president of Basketball Operations, Phil Jackson, two years shy of the completion of his five-year deal.
Jackson, 71, who chose Frank Ntilikina, an 18-year-old French point guard, with the Knicks' eighth pick in last week's draft without a physical workout, just an interview, has been getting negative press recently because of his now contentious relationship with Knicks players veteran Carmelo Anthony and sophomore center Kristaps Porzingis, who Jackson drafted in 2015. Porzingis angered Jackson by not attending an exit meeting at the end of the season. Jackson had made a big deal about this absence, but not about Derrick Rose going AWOL/MIA during the season, missing a home game in January. Jackson has also insisted that Knicks players use the Triangle, a complicated offensive system that isn't embraced by many of today's players, though it's responsible for his 11 championship wins with the Chicago Bulls (6) and Los Angeles Lakers (5). Jackson had also recently included Anthony and Porzingis in trade talks. Dolan's refusal to buy out the remaining 50-plus million dollars on Anthony's no trade clause contract is what apparently brought Jackson's dismissal to a head.
"I think it's really exciting to have challenges right at the beginning of your career," said Ntilikina, after being chosen in the draft held at Barclays Center, not knowing that his first challenge would transpire six days later. Ntilikina, the MVP of France's Under-18 national team, led them to the 2016 FIBA Europe Under-18 Championship
How deals for Gordon Hayward (the Utah Jazz), Kyle Lowry (the Toronto Raptors), Andre Iguodala (the Golden State Warriors) and Zach Randolph (the Memphis Grizzlies), just some of the names in addition to Paul and Blake, transpire will be interesting to follow. Some may be challenging, working within salary cap restrictions. Teams will have an estimated $99 million payroll to play with, two less than anticipated for the upcoming season.