Councilman King holds Annual Youth Day Graduation Cookout Celebration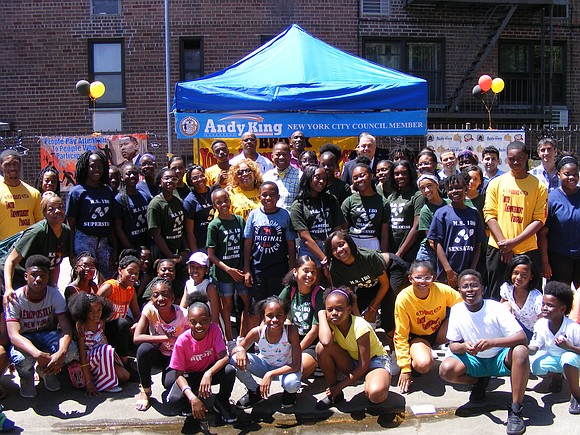 The day started out with rain but cleared up well before the noon start of the 2017 Youth Day Graduation Cookout Celebration, this past Saturday, hosted by New York City Council Member Andy King in collaboration with the Bronx Youth Empowerment Program.
"The celebration is just another way to honor the achievements of our Bronx youth. Their only job right now is to learn," said King, who co-founded Bronx YEP with his wife, Neva Shillingford-King, an executive vice president at 1199 SEIU.
Scores of Bronx graduates, ages 11 to 18, attended the event. Aside from music and games, there was a performance by the M.S. 180 Steppers. Special guest speakers, retired NBA player Steve Burtt Sr. and Judge Adrian Armstrong of Mount Vernon, spoke to the youth about career choices. Members of the NYPD, the 47th Precinct Explorers and cadets were also on hand to talk to the youth about careers in law enforcement.
The 2017 graduates received special awards of recognition from King.