Friday evenings of Jazzy Jazz at Medgar Evers College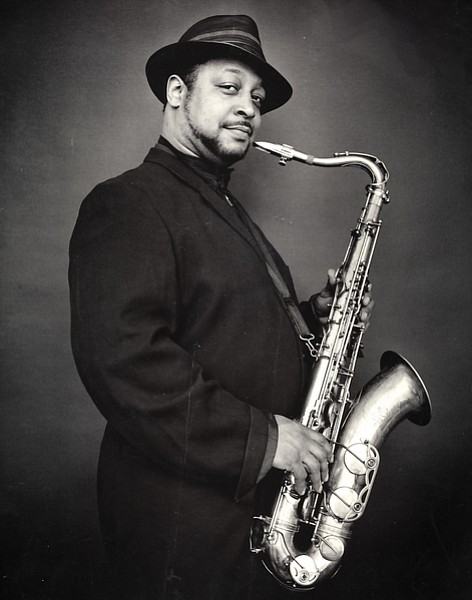 The Dr. Mary Umolu Jazzy Jazz Festival will be held on nine Friday evenings, from July 7 to September 1, 2017. This year it will pay tribute to the legendary Lena Horne.
The Jazzy Jazz Festival takes place in front of the college's Academic Complex Building at the corner of Bedford Avenue and Crown Street, in Brooklyn. The program is from 7 p.m. to 10 p.m. Seating is on a first-come basis. This event is FREE to the public.
This year's lineup includes Eric Wyatt Quartet, Steven Kroon and Sextet, MEC Jazz Ensemble, Hillard Greene and The Jazz Expressions, Melba Joyce and Friends, Ngoma's "Not Your Average String Thing," Rhythm Healing featuring Bashiri Johnson and Frances Elizee, Jazzmeia Horn and Alex Blake and Collective. Bring your lawn chairs; the street is blocked off every Friday.
The great Lena Horne was born in Brooklyn, June 20, 1917, 100 years ago; hence this year is her centennial year. Medgar Evers College of the City University of New York is proud to celebrate the unmatchable contributions of this talented actress, singer, dancer and civil rights activist with nine outdoor jazz concerts. This Brooklynite, who shared the company of Max Roach and Randy Weston, among others, lived in Bed-Stuy and began performing in clubs in Harlem at the early age of 16. Her illustrious career spanned almost eight decades as a performer and actress in Hollywood, not without controversy. Her association with Paul Robeson, who was blacklisted as a communist during McCarthyism, slightly curbed her stint in Hollywood, but she continued to perform in elegant clubs in the U.S. and Europe. "Cabin in the Sky" and "Stormy Weather" are the signature pieces for which she is best known.
Like all great African descendant artists in these United States of America, Horne never failed to lift her voice against the rampant discrimination against "colored folk" of that era. Her camaraderie with the likes of Medgar Evers, Harry Belafonte and Robeson cannot be understated in her courage to stand up and speak for suffrage of African-Americans.
Founded in 1996 by the late Dr. Mary Umolu, the Medgar Evers College Jazzy Jazz Festival, sponsored by the Department of Mass Communications, Creative and Performing Arts and Speech, is celebrating its 20th year of free concerts to the Crown Heights and surrounding communities. Every year, members of the community have made this festival a Brooklyn summer tradition. The festival has become the stage for a series of exceptional musicians who engage and share their talents with local residents.
Originally created as the Jazzy Jazz Festival, the festival was renamed the Dr. Mary Umolu Jazzy Jazz Festival in honor of Dr. Mary Umolu, a professor and chair of the department of Mass Communication, Creative and Performing Arts and Speech at Medgar Evers College. Umolu was committed to educating a new generation about the history of the only uniquely American art form created in the 20th century—jazz—thus ensuring that the entire community heard the music. "The department is carrying forth the legacy and goal of this extraordinary educational and cultural program," stated Dr. Clinton Crawford, the current department chair. "Attendees can relax in style to the rhythms of jazz in the cool and friendly outdoors. We do not envision Jazzy Jazz as simply a summer concert event," he said. "This festival and its performers will become embedded in the educational life of the community."