July 2017 Dance Calendar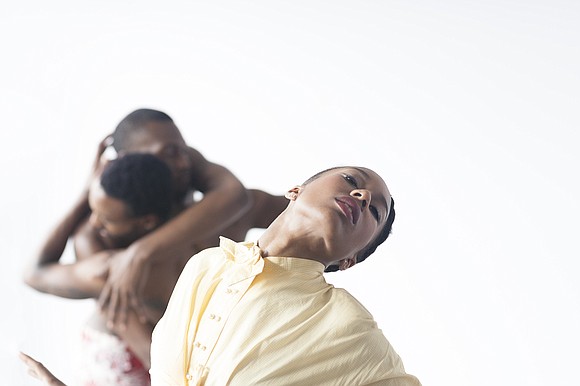 The July calendar has a good deal of carry-over performances from last month and Kyle Abraham's Abraham.In.Motion tops the list. Abraham and his company will close out the month-long LUMBERYARD Contemporary Performing Arts series, with the New York premiere of "Dearest Home." Described as "an interactive dance work … focused on loving and longing and loss," "Dearest Home" is made primarily of solos and duets "…generated in conversation and collaboration with a variety of age groups and self-identified subcultures, [and it]… interweaves movement, in its most vulnerable or intimate state, with cross-cultural conversation and community action," according to the release. Noting that he considers "Dearest Home" his most personal work to date, Abraham confirms that recently experiencing a series of personal losses, including the passing of his mother, a breakup with his romantic partner and the death of Prince, who inspired his first work and who continues to be a key influence on his artistry, was the seed for this new work. "Dearest Home" runs June 28 to July 2 at The Kitchen. For more information, visit
www.thelumberyard.org.
STILL RUNNING
June 26-June 29—Thelma Hill Performing Arts Center returns with an original dance narrative work, "The Gospel According to THPAC," "…the sojourn of Black America from pre-slavery on through slavery, past Jim Crow and the 'We Shall Overcome' era, into the '60s with the Black Power rallying cry, and on to the Black Lives Matter movement of today," as told by Francesca Harper, Nijawwon Matthews, Jamel Gaines and THPAC's artistic adviser Walter Rutledge, notes the release. Performances will take place at The Actor's Fund Arts Center in Brooklyn. For more information, visit www.thelmahill.com.
June 30—Garth Fagan Dance will be featured as part of the free annual festival "Celebrate Brooklyn" at the Prospect Park Bandshell in Brooklyn with new and repertory works. For more information, visit www.bricartsmedia.org.
June 30-July 7—Bryant Park Presents Contemporary Dance returns with modern dance curated by Tiffany Rea-Fisher and ballet curated by Donna Salgador. The lineup includes The Ashley Bouder Project, CONTINUUM Contemporary/Ballet, Island Moving Company and Thomas/Ortiz Dance (June 30); Limón Dance Company, The Moving Architects, Black Boys Dance Too and Harlem School of the Arts Dance Ensemble and Junior Dance Ensemble (July 7); Kate Weare Company, Now Dance, Monteleone Dance and Earl Mosley's Institute of the Arts Dance (July 14). For more information, visit www.bryantpark.org.
July 7-July 15—Young Soon Kim curates the annual Wave Rising Series at the 92nd Street Y, featuring 16 established and emerging choreographers, including Oniin Dance Company, Mei Yamanaka, Miki Ohara, WHITE WAVE Young Soon Kim Dance Company, LaneCoArts, Kathleen Helm & Dancers and many more. For more information, visit
www.92y.org
July 10-July 15—The NYC Tap Festival returns with a week of performances, workshops and activities: "Tap Treasures Tour," an afternoon/evening tour will visit legendary theaters and rehearsal spaces in tap dance history (July 10). "A Copasetic Boat Ride" will cruise around Manhattan with live band, performances and jam (July 11). The Tap Dance Awards with presentations and performances will honor Ayodele Casel and Sam Weber (July 12). "Tap Ellington" at Jazz at Lincoln Center, in association with Mercedes Ellington, with master of ceremonies Tony Waag and the Duke Ellington Center's Big Band, will be joined by tap artists Brenda Bufalino, Ayodele Casel, Mercedes Ellington, Sam Weber and more (July 14). "Tap Future" will be an all student showcase (July 15). For more information,
visit www.atdf.org.
July 30—As part of Lincoln Center's free annual Out of Doors Festival at the Josie Robertson Plaza and Damrosch Park Bandshell, the Double Dutch Summer Classic National Competition will take place with appearances by Momma's Hip-Hop Kitchen, featuring Toni Blackman, La Bruja, Likwuid, MC Beats, National Double Dutch League All-Stars, Rokafella, The Sparkles (National Double Dutch All-Star Team) and more. For more information, visit www.lincolncenter.org.