Stop the CUNY tuition hike
Chika Onyejiukwa | 6/29/2017, 9:54 a.m.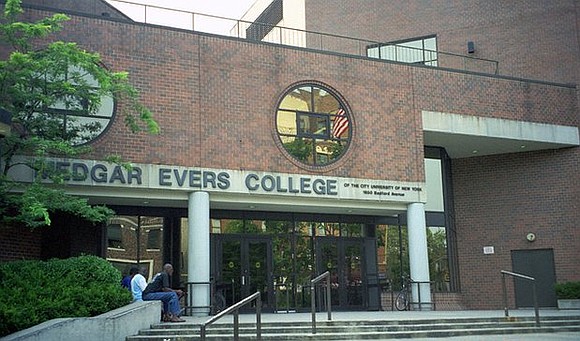 I prepared a statement outlining a few of the reasons why I will be voting no on this budget. I hope that my colleagues on the board will find just cause to join me in voting this agenda item down. 
Last fall, when this board approved the budget request for the 2018 Fiscal Year and the four-year master plan that included tuition increases for that four-year time frame, I delivered a statement asking board members to reconsider the proposal to raise tuition. The gist of my statement was that the students of this university are paying more than their fair share, while our state legislature continues to divest crucial funding from our university. Tuition hikes have become something of a new normal here at CUNY, with tuition increasing annually. If the CUNY master plan goes as intended, we will have tuition increases for the next four years. That would mean tuition hikes for 9 out of 10 years. There is nothing normal about that. Especially not here at CUNY, a university that was founded with the mission of providing a quality and accessible education for people in poverty, immigrants, working-class people, the young, the old, the truest essence of your everyday New Yorker.  
Earlier this year, I was pleasantly surprised to see that higher education was one of the leading conversations during budget negotiations. I vividly remember going on Facebook and seeing that many of my friends were excited because they had just read some headlines from the New York State governor's office stating that CUNY and SUNY will now be tuition free. Some of the student government leaders declared our mission accomplished—we finally don't have to worry about tuition. Indeed, if you go the CUNY website right now, there is a link to an article titled "Tuition-free CUNY in Fall 2017." As you could imagine, some of our students were confused when I told them that the board would be voting on tuition hikes today. They said "Well, I thought tuition was free at CUNY. Why would they increase something that's free?" And there lies the problem. How can we juxtapose CUNY tuition increases with a tuition-free CUNY? There is a glaring contradiction in the rhetoric that we are using here. We should aim to be as direct and clear as possible because this equation does not add up.  
So whose tuition is free? And perhaps more importantly, whose tuition is going up? The fact is that most CUNY students already attend CUNY for free. TAP, PELL and other grants and scholarships already cover tuition cost for most of our students. So when we increase tuition by $200, that means that for most CUNY students who receive full TAP and PELL, they will have $200 less to take home for books, transportation and other essential expenses. For international students and undocumented students who receive no financial aid, their tuition will be going up; for part-time students who receive limited to no financial aid and often work to pay their way through school, as they raise their kids and take care of their parents, their tuition is going up $200. That leaves us with the small group of in-state students who do not receive enough financial aid to cover their tuition and go to school full time and fulfill all the requirements to be eligible for the Excelsior scholarship—possibly as few as 2 to 5 percent of the CUNY population. For those students, there will be a net increase in funding next year. And for most students, we will have tuition hikes. And yet, we are declaring a "tuition-free CUNY in fall 2017."