White House proposes $9.2 billion in education funding
Charlene Crowell (NNPA Newswire Columnist) | 6/29/2017, 12:35 p.m.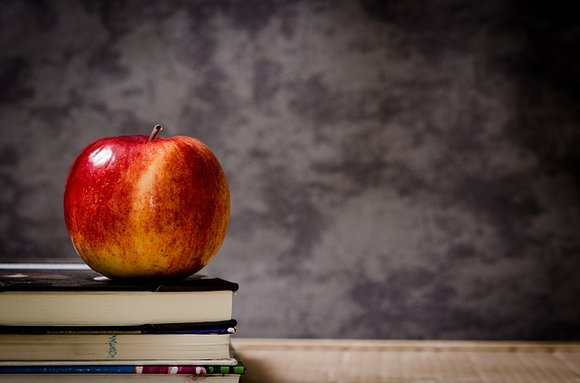 No one ever said that higher education wouldn't cost money. Across the country, tuition is steadily rising and students are taking longer to pay off their student loans.
Today, 44 million consumers share $1.4 trillion in borrowed student debt – more than double what it was in 2008. On average, graduating seniors with a bachelor's degree begin their careers with about $30,000 in student loans, while graduate students are almost assured of incurring six-figure student debt.
All of these financial burdens have been acquired against a backdrop of an increasingly competitive global economy. The 21st Century marketplace is also dependent upon a highly-skilled workforce. Gone are the days when manufacturing could provide a steady and comfortable living. From steel to textiles and more, global competition requires America to work smarter and harder.
So why would the Trump Administration propose a $9.2 billion cut in education?
Over the next decade, the White House wants to 'save' $143 billion from college loan programs, including an end to $26.8 billion in subsidized loans. Currently, Pell Grants, designed to assist low-income students, are capped at less than $6,000 per scholastic year despite the average cost of tuition at a public college for its own state students approaching $10,000 per year.
Here's one White House explanation on how less access to higher education going to help the nation's ability to remain economically competitive.
"We're no longer going to measure compassion by the number of programs or the number of people on those programs, but by the number of people we help get off of those programs," said White House Budget Director Mick Mulvaney during a May 23 press briefing.
It seems like the White House is really averse to more Americans receiving a higher education at a time when college costs and its resulting debt are on an upward trajectory. Certainly, education budget cuts will not 'make America great again'.
Two days later and on the floor of the U.S. Senate, a diverging view was spoken, "Let's give struggling students a fair chance," said Illinois' Senator Richard Durbin.
"We are seeing an increase in the wealth gap between college graduates with student debt and those without student debt", Durbin continued. "The burdens of student debt are threatening the notion that being college-educated is enough to get ahead."
Sen. Durbin went on to share the story of a Chicago constituent, the first in her family to attend college, who appealed to his office for help. The majority of the former student's debts totaling $120,000 were private loans with high interest rates and monthly payments that were just as costly. The student also felt she had no chance of financial improvement due to an ill-conceived enactment of a bill that prevented such debts being discharged in bankruptcy.
Since 2005, student loan debt, unlike other types of unsecured debt cannot be a part of a bankruptcy filing. In other words, it's the kind of debt that could potentially follow borrowers to the grave.
The Fairness for Struggling Students Act of 2017 (S. 1262), introduced by Sen. Durbin and co-sponsored by 11 other Senators would allow financially struggling borrows to discharge private student loans in bankruptcy. The law is anticipated to relieve high-cost private loans that seldom come with many of the flexible repayment terms offered by federal ones. Some private student loans come with variable interest rates, high origination fees and scant – if any – repayment options.