The legacy of Lena Horne
6/30/2017, midnight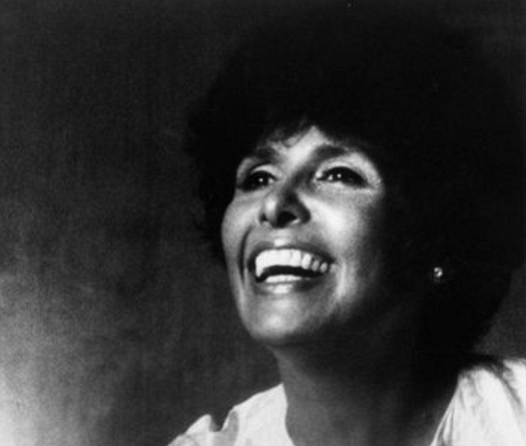 Lena! Just Lena--and the Horne automatically followed. There was only one Lena Horne and her angelic voice and stunning beauty are now part of the ages. She died May 9, 2011 at New York Presbyterian/Weill Cornell Medical Center. She was 92 and lived in Manhattan--though Queens, according to Councilman Leroy Comrie, has some claims on her fame.
But Harlem and the rest of the world can also claim Lena. Since the early '40s, when her gorgeous face and her sonorous voice first appeared on the screen, she belonged to the world.
"In 1940, she became the first African-American performer to tour with an all-white band," said President Barack Obama. "And while entertaining soldiers during World War II, she refused to perform for segregated audiences--a principled struggle she continued well after the troops returned home. Michelle and I offer our condolences to all those who knew and loved Lena, and we join all Americans in appreciating the joy she brought to our lives and the progress she forged for our country."
Lena Horne at a glance
Born June 30, 1917 in Brooklyn, NY
Joined the chorus line of the Cotton Club in 1933 at age 16
Career spanned over 70 years
Winner of 4 Grammy Awards
Starred in 23 films
That progress took place on a number of cultural and political fronts. And it began almost before she was out of the cradle, when, at 2 years of age, her photo adorned the cover of the NAACP's Crisis magazine. Sixty-four years later, in 1983, she was awarded the NAACP's Spingarn Medal for her outstanding work in civil and human rights.
Lena was one of just a few major Black entertainers who resourcefully saw no separation between their artistic careers and social and political activism. In this manner, she followed a path blazed by Paul Robeson, whom she met and befriended when she was just beginning to earn recognition as a singer.
But before her voice brought her international fame, Lena--having quit school when she was 16--was in the chorus line at the Cotton Club. Almost magically, she went from being one of the usually light-skinned dancers to standing alone behind a microphone in front of Noble Sissle's Orchestra.
Much of Lena's early years, both from a artistic and political standpoint, was shaped by her parents, particularly her mother, an aspiring actress, and her grandmother, Cora, who took Lena with her to all of her social and political meetings.
Gov. David Paterson, in his condolences, filled in pieces of Lena's biography. "Born in Brooklyn, Lena Horne became the first female African-American Hollywood and Broadway star, overcoming racial prejudice and inspiring an entire generation of young African-Americans to reach for their dreams," he reflected. "Later in life, Ms. Horne fought tirelessly against racial injustice on the national level, appearing on stage at Dr. Martin Luther King's March on Washington in August 1963. Her work on both the silver screen and civil rights will be remembered long past this sad day."
As President Obama observed, by 1940, Lena signed a contract with MGM. No longer the vocalist with Charlie Barnett's all-white band, she embarked on what she at first believed was going to be an acting career that would include roles other than maids. "When my father heard about this," Lena told Johnny Carson, "he hurried to Hollywood to make sure I wouldn't be playing maids. He said he could hire me a maid."