6 takeaways from Trump's address to Congress
Eric Bradner, CNN | 3/1/2017, 11:33 a.m.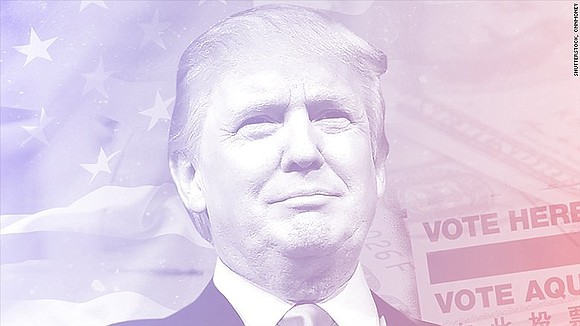 The news landed with a wallop -- shaking up Capitol Hill, where the parties have feuded for years over immigration policy with no success.
Tuesday night, however, Trump avoided the topic.
He did not mention legislation or any specific immigration reform policies during his speech -- leaving questions about whether "Dreamers" would gain citizenship, whether some undocumented immigrants could be granted legal status, how his border wall would be built and funded, and more unanswered.
It means Congress is unlikely to wade deeply into yet another hairy political issue until Trump does decide he's willing to use the megaphone of the presidency to lobby for specific reforms.
The Democratic response
Former Kentucky Gov. Steve Beshear was tapped to deliver the Democratic response to Trump for two reasons.
His former-governor status meant choosing Beshear allowed Democrats to avoid any fights about which of the party's long list of 2020 prospects it would elevate. (Though some Democrats might have groaned when Beshear stumbled early, saying that "I'm a Republican and Democrat and mostly, American.")
He was also one of the few red-state governors to embrace Obamacare, expanding Medicaid and implementing a state-run exchange, allowing him to speak for Democratic values through a frame that got him elected twice by white rural and exurban voters in Kentucky.
And on that score, Beshear delivered.
"Does the Affordable Care Act need some repair? Sure it does," the folksy Beshear said in a speech delivered from a Lexington diner, surrounded by neighbors. "But so far, every Republican idea to replace the ACA would reduce the number of Americans covered, despite your promises to the contrary."
"Mr. President, folks here in Kentucky expect you to keep your word, because this isn't a game -- it's life or death for people," he said.