Georgia couple gets prison for racist threats at child's birthday party
Mayra Cuevas and Ralph Ellis CNN | 3/1/2017, 11:14 a.m.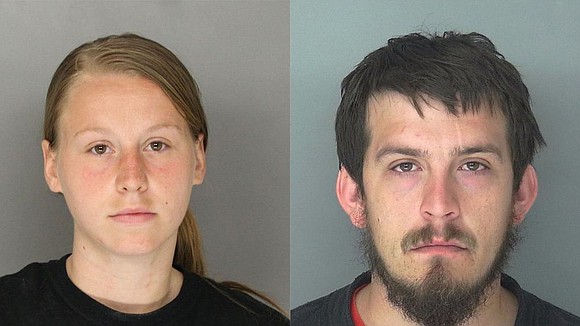 Norton apologized for her role in the incident saying, "I want you all to know that is not me. That is not me, that is not him. I would never walk up to you and say those words to you. I'm so sorry that happened to you. I am so sorry."
Hyesha Bryant, one of the people at the party, testified at the hearing and told Norton, "What you said affected my life. It affected my children's lives."
But Bryant ended up telling Norton that "I forgive you, I forgive all of you."
'They have to learn to forgive themselves'
Melissa Alford, who hosted the birthday party, told HLN's Ashleigh Banfield on Tuesday that she still feels emotional about what happened in 2015, but justice was served.
"I think Judge Beau McClain did what he had to do" at the sentencing, she said. "I know justice was served."
Like Bryant, Alford was concerned about the lasting impact the day had on the children at the party, but she also has forgiven the defendants.
"Yes, I did forgive them. They have to learn to forgive themselves for their wrongdoing," Alford said.
For her, offering forgiveness was more about finding peace. "I'm not going around hating anyone."
She also shared with Banfield that the children who were at the party are still confused.
One of her grandchildren is white, she added. "How am I supposed to explain the difference between white and black when she doesn't see that. How are the other kids supposed to explain?"
Banished
A jury convicted Torres and Norton on February 6. They are both banished from Douglas County when they're released from prison.
Fifteen members of the Respect the Flag group were originally indicted. The disposition of all their cases is unknown, but the district attorney said some of them pleaded guilty to similar charges and received shorter sentences.