Elombe Brath's 'Black Is Beautiful'
3/2/2017, 11:36 a.m.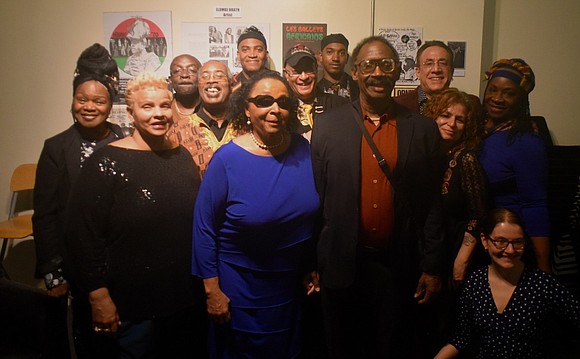 Harlem and beyond came out Saturday, Feb. 25, to celebrate famed African internationalist, Elombe Brath. Bob Gumbs and Cinque Brathwait curated an evening of jazz musicianship, reminiscing, inspirational conversation and building at the Bronx Heritage Center, in honor of the Elombe Brath Foundation, Inc. This foundation was formed to honor the life, legacy and contributions of Elombe Brath.
With the opening of an exhibit running through April 29, 2017, the evening was blessed with performances by the likes of the great George Brath, Valerie Capers, Jimmy Owens, John Henry Robinson and Bobby Sanabria. For more information, log on to http://www.elombebrathfoundation.org.