Frantic scramble by Caribbean for oil, gas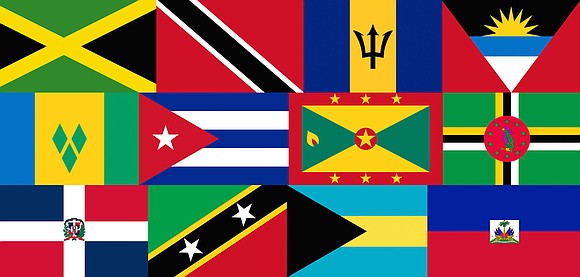 From all appearances, several countries in the 15-nation Caribbean Community are rushing to sign offshore oil exploration agreements with big name Western oil companies, hoping to find oil and switch economic dependence away from traditional sectors, such as bananas and tourism.
In recent years, governments in Grenada and Barbados, for example, have made exploration deals with mega companies such as Spain-based Repsol and MX Oil PLC and Tullow Oil of the United Kingdom among others. The Bahamas and Belize are doing likewise.
Governments are all worried that changes in the global economy could leave their countries in the lurch as the former lifeline banana export sector has all but collapsed, displacing dozens of families and forcing hundreds to seek alternative employment.
Additionally, regional officials complain that the international Financial Action Task Force appears to be placing greater scrutiny on the regional offshore banking sector than on countries such as Switzerland that have similar systems, causing uncertainty among Caribbean governments.
The result is the current rush to encourage international firms to begin exploratory work offshore, especially in countries near Trinidad, which has been an oil producer for more than 100 years.
Countries are also encouraged by the fact that less than two years ago, Guyana, just south of Trinidad and bordering the oil producers Venezuela, Brazil and Suriname, discovered significant amounts of oil and gas, thanks to exploratory work done by Texas-based ExxonMobil.
One of the five wells Exxon has drilled is said to be worth an astonishing $70 billion, with an estimated 1.4 billion barrels of oil and an unknown amount of natural gas. Several other firms, Repsol and Tullow included, also have concessions and expect to begin actual exploration in the coming months.
The oil find has forced Guyana to begin frantic preparations to switch from dependence on traditional industries such as gold, bauxite, rice, sugar and timber production, with Exxon planning to begin oil and gas production by 2020. Current laws apply only to exploration and have no provisions to cover production, local content and other areas.
But even as Guyanese officials are scrambling to keep pace, Jamaica in the far north—but not too far from the Gulf of Mexico—might well be the next member of the bloc to find oil.
Local fishermen recently pointed engineers from Tullow to oil floating on the surface off the coast just when the company was preparing to quit because of poor indications of the presence of hydrocarbons in the exploratory area, The Gleaner newspaper quoted Tullow spokesman Jerome Kelly explaining incident.
"At the time, fishermen whom we engage with closely when we are doing our offshore activities said that there were some reports of slicks of oil in the area," Kelly said. "Usually, such tips show evidence of refined or ship pollutants. But not that time. In this case, the sample seemed like natural crude oil."
The encouragement from the oil slick pointed out to the company by fishermen has prompted Tullow to conduct additional surveys on nearly 500 square miles of additional sea space in early March using 2D technology.
"The survey will start in March, and the median length would see it last five to 10 days," said Kelly. "The live oil was of a tiny amount, so it doesn't say how much is underground, nor does it say where that oil has come from, and that is why we are doing the survey."
Should Jamaica find oil, it could dramatically transform an economy largely dependent on tourism, one struggling to revive its once booming bauxite sector and one grappling with strident poverty levels in its inner cities.