Hundreds gather in Elizabeth to denounce Trump's immigration raids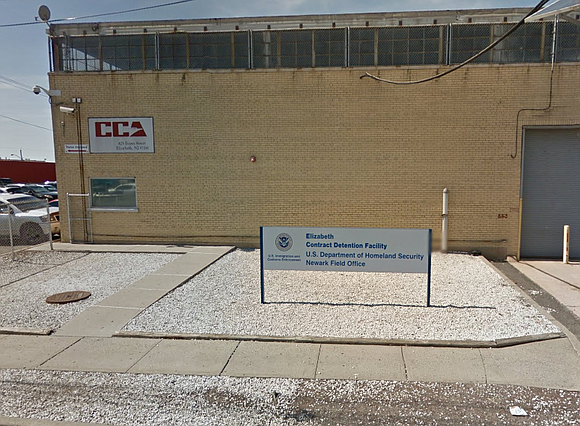 Last Thursday hundreds of immigrants, allies, elected officials, labor leaders and clergy members converged on the Elizabeth Detention Center to denounce President Trump's immigration actions. The private detention center, run by the Corrections Corporation of America, can profit from Trump's deportations machine by housing hundreds of immigrants facing deportation from around the region.
The action comes less than a week after one of New Jersey's first confirmed immigration raids under the Trump administration, in which Immigration and Customs Enforcement targeted a longtime community member and mother of a young child in Elizabeth.
Local law enforcement from the Elizabeth Police Department collaborated with ICE during the raid, although the Elizabeth mayor just announced that no city resources would be used to assist ICE unless the agency could produce a judicial warrant. In the recent surge of ICE activity, 41 immigrants were detained in ICE raids in New York, and many are being held in New Jersey.
The demonstration was led by Make the Road New Jersey, an immigrant rights organization based in Elizabeth, and its allies. Members of Make the Road New York, Make the Road Connecticut and Make the Road Pennsylvania also joined the protest.
"We must stand together against Trump's deportation machine, which threatens our families and our future," said Douglas Martinez, a member of Make the Road New Jersey.
After the rally, community members traveled to the office of Rep. Leonard Lance in Westfield, N.J., where they demanded that he denounce Trump's raids and stand up for immigrant families.