Labor reacts to DNC chair election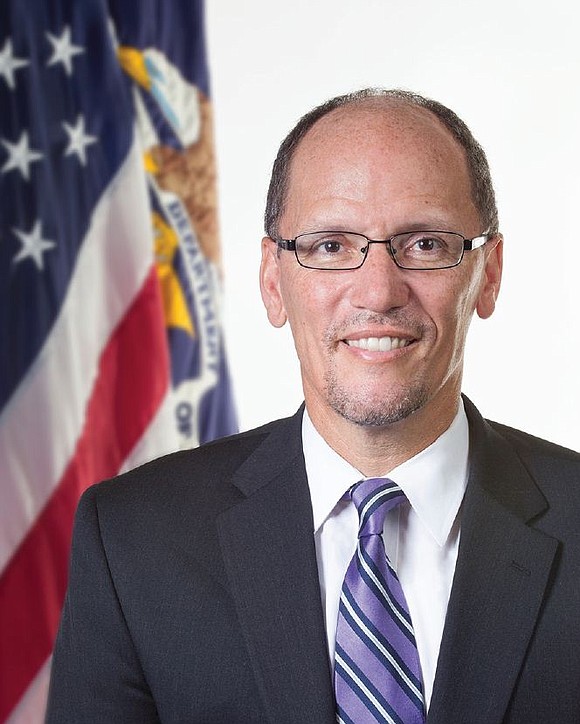 This past weekend, Democrats elected former Barack Obama labor secretary Tom Perez as chair of the Democratic National Committee. Perez picked his opponent in the election, Minnesota Rep. Keith Ellison, to be deputy chair.
The hotly contested election was seen as a battle between the progressive wing of the party inspired by Vermont Sen. Bernie Sanders during the 2016 Democratic primaries and the "establishment" wing of the party.
SEIU International President Mary Kay Henry said Perez and Ellison will unite the party nationally and get to work helping Americans during the Trump administration.
"Together, Chairman Perez and Deputy Chair Ellison, the first Latino Chair and the first Muslim Deputy Chair, represent the beautiful diversity that represents the American people," said Henry in a statement after the election. "Both Chair Perez and Deputy Chair Ellison have been champions for working families and the millions of brave service workers fighting for higher wages and a say in their workplace through the Fight for 15 movement."
Ellison had the backing of several prominent labor unions during his campaign, including the AFL-CIO, United Steelworkers, AFSCME, the International Brotherhood of Electrical Workers and UNITE HERE (a union representing culinary and hospitality workers).
One of the other unions that backed Ellison was the American Federation of Teachers. AFT President Randi Weingarten immediately called on everyone to get to work once the election results were released regardless of who won.
"Democrats today had an open and transparent process to select a new chair to lead our party," said Weingarten in a statement. When a second ballot is required, it's clear that there is real engagement and passion for the candidates and how we move our party forward. That's what democracy is about."
Weingarten continued, "We must pierce the division and polarization that engulfs America today and harness the incredible energy in the streets to fight for the aspirations Americans have for themselves, their families and our nation. The Democratic Party is the party to do that. We are the party that fights to give people a fair shot, and for economic and educational opportunity and inclusion. That requires rebuilding our party county by county, state by state, and winning elections."
Although Ellison lost the election, he let his supporters know through a statement on his website that he's ready to work.
"We must champion working families and give voters a reason to show up at the polls in 2018 and beyond," stated Ellison. "We must build a bench not just for federal candidates, but for state and local candidates across the nation. We also need a robust party organization in every state that prioritizes voter relationships over everything else."
Ellison continued, "We must invest in and empower our state and local parties by creating effective field operations, an enhanced and advanced voter file and a culture of collaboration between candidates at every level. Let's put the voters first."