MC-ing, b-boy, graffiti, DJ-ing and knowledge—The tenets of hip-hop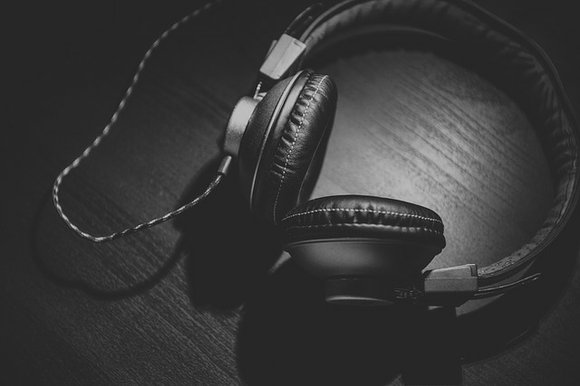 In the early stages of this thing called hip-hop, the DJ was the end all, be all. Seemingly tired of biggin' up the prowess of the turntablist, the MCs had some freshness of their own that they were prepared to share. Crews were armed with multiple MCs and barometers used to keep the attention of the party people in the place to be were primarily charisma, style, projection and voice. To the thousands more that would have access to some of these "jams" via TDK and Maxell tapes throughout the five boroughs (that reach would spread through pockets of the nation), the actual lingo took precedent. It was all about the "rhymes."
The evolution and progress got real, roughly in 1979, when the rhymes were recorded to vinyl for mass consumption. The energy and bravado gave the new national audience some feel good moments, but it was no way that this thing could sustain itself with such limited content. Then in the summer of 1983 it happened: "The Message." With that, hip-hop's potential impact was unleashed and the stakes were raised on rhyme practitioners. "Rhymes" gave way to "lyrics," and "records" became "songs."
Last week, acknowledgement of what this music has become was delivered by welcoming an MC/rapper into its hallowed walls. In October Shawn "Jay Z" Carter was the first ever rapper to become a nominee and Feb. 22 the first hip-hop inductee into the Songwriters Hall of Fame. He is joined by fellow 2017 inductees Babyface, the duo of Jimmy Jam and Terry Lewis and the legendary Berry Gordy.
Songwriters become eligible for induction into the organization after having a songwriting career that spans at least 20 years. Aside from guesting on a few singles, that would mean the album "Reasonable Doubt" would be considered the jump-off point. As an introduction to the writing virtuosity of Carter, that album was by account of many Jay Z fans his best work. His delivery was monotone at times, but you got to know an ice-cold character that loved and celebrated the best of life, yet knew that death was imminent and probably deserved. The songs painted that picture.
Since then, he's gone on to sell more than 100 million records, while receiving 21 Grammy Awards, and, more importantly, produce more classic bodies of work, i.e., "The Blueprint," "American Gangster" and "The Black Album."
Commenting on the honor via tweet, Carter offered, "By the way, this is a win for US. I remember when rap was said to be a fad. We are now alongside some of the greatest writers in history."
Although it's cool to appreciate that moment, would it be an inopportune time to question why Jay Z is the first? Hip-hop music has had quite a few sustained genius moments from some names such as William Michael Griffin (RAKIM), Lawrence Parker (KRS One), Lorenzo Jerald Patterson & O'Shea Jackson (MC REN and Ice Cube of NWA) and Carlton Douglas Ridenhour (Chuck D) that predated the entire of the artist Jay Z. Just saying!
In 2017 speculation abounds that we will soon have a new Jay Z album, but for certain we know that he's putting that "hand that write checks, from the hand that don't write" to good use as he teamed with Weinstein Television and Spike TV for a groundbreaking, blood-boiling event series that will forever change the way we look at the criminal justice system in this country. The six-part series premiered Wednesday, March 1, (10 p.m-11 p.m. ET/PT) on Spike. "Time: The Kalief Browder Story" is a compelling, documentary series about a 16-year-old African-American student who spent three years in jail on Rikers Island without ever being convicted of a crime. Must see!
Over and out. Holla next week. Til then, enjoy the nightlife.