Our attention gets diverted from stories of interest
Vincent Davis | 3/2/2017, 2:13 p.m.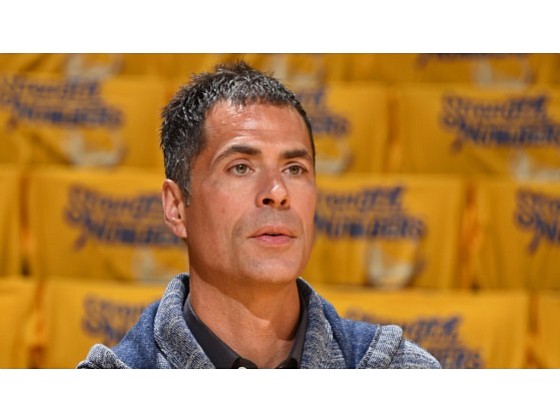 If it wasn't for our freshman President Donald Trump commanding all of the headlines and our attention, there would be less of a diversion from notable back-page headline stories that warrant our attention. The depressing state of several of our New York sports teams leads the way but requires a dedicated story that solely focuses on this issue alone.
Candice Wiggins leaving the WNBA because she could no longer take the harassment for being heterosexual, as well as airing her feelings about the state of the WNBA, is another story, and would certainly be a major story if gay players accused the league's straight players of infringing upon their freedoms.
In an effort to quicken the game of baseball, to appeal to a younger audience, Major League Baseball has implemented a new rule. A signal from the manager in a team's dugout will now automatically place the opposing batter at the plate to go to first base without the pitcher throwing the customary four balls to the catcher, which has historically been done since the inception of baseball. This decision drastically changes the game, but only the historic component of it because it has been estimated that the change will only save 14 seconds on a standard nine-inning game.
Here's one quick suggestion to speed up the game and this story. Shorten the commercials that are played during the game. One 30-second commercial instead of a 60-second one already shortens the game's length. Also, making a universal strike zone that serves the American League and National League would please both players and fans.
Magic Johnson's hiring last week by the Los Angeles Lakers as their president of Basketball Operations was both unexpected and celebrated, though it caused concerns among aspiring Black front office executives because Johnson automatically hired Rob Pelinka. Recognized as a prominent NBA agent, highly respected, he's not Black, African-American, a person of color. Other executives of color were disturbed by this move, not because of his lack of front office experience—he has none—but because they weren't given an opportunity to apply.
The situation is so serious that those who have made statements regarding this hiring have done so with the guarantee of anonymity. "We just want to compete," stated one high ranking executive. "That's what it's about. Don't give me anything."
Football has the Rooney Rule, a policy established in 2003 that requires NFL teams to interview minority candidates for head coaching and senior football operations positions. Those who oppose it view it as an example of affirmative action, even though there are no quotas or preferences given. It was named after Dan Rooney, the owner of the Pittsburgh Steelers and the chairman of the NFL's diversity committee. There is no Rooney-type rule on the books in the NBA. There are those who believe that just the hiring of Johnson would now be enough if a Rooney Rule existed in any of the other major sports, but ethically, morally, it does not. Johnson and other executives of color in his position should be held to the same obligation to comply, provide the opportunity for a qualified person of color, man or woman, the opportunity to compete, whether it has been established or not. They shouldn't get a pass.