Players respond to Candice Wiggins' WNBA allegations
Lois Elman | 3/2/2017, 2:19 p.m.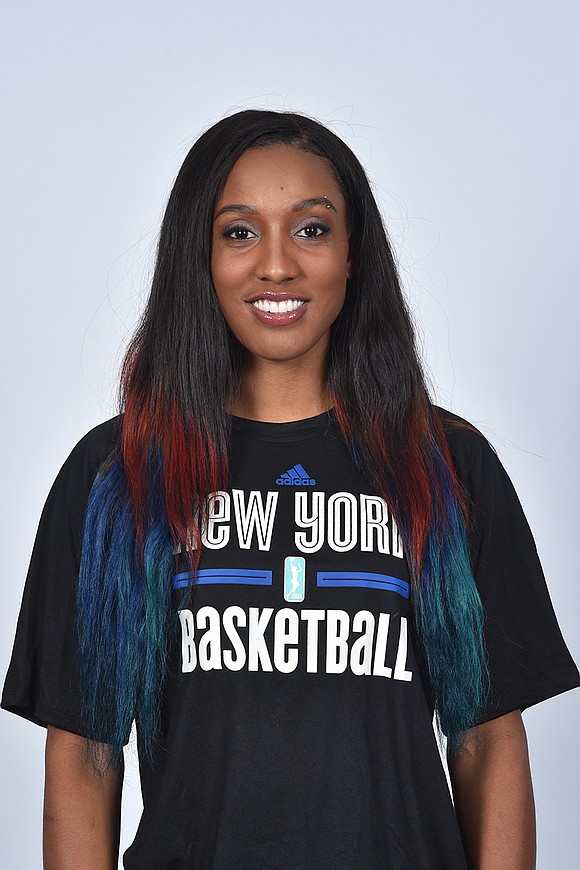 "When I first read the comments from retired WNBA player, Candice Wiggins, I was stunned and disappointed," wrote WNBA president Lisa Borders in her statement about an article in which Wiggins, a member of the New York Liberty in 2015, described having been bullied throughout her 8-year WNBA career because she was heterosexual and popular.
In an article published in the San Diego Union-Tribune Feb. 20, Wiggins described a "very, very harmful" culture in the WNBA. She said she retired two years earlier than she planned because "the experience didn't lend itself to my mental state." She also alleged that "98 percent of the women in the WNBA are gay women" and said it is a "conformist" culture that encourages the players to look and play like men. Wiggins also noted, "Nobody cares about the WNBA."
Since the article's publication, present and past WNBA players have contradicted Wiggins' statements and said that their experiences have been decidedly opposite of what Wiggins described. No one is disputing the physicality of the game, but their perception is vastly different from Wiggins' description.
"The game is physical," said Simone Edwards, who played seven seasons in the WNBA and won a championship as a member of the Seattle Storm. "You get pushed around and sometimes it gets nasty. … I never saw it as personal."
Twelve-year WNBA veteran Chasity Melvin, now the director of communications at the Kay Yow Cancer Fund, said Wiggins was a guest on her podcast right after Wiggins announced her retirement in 2016 and she didn't mention any of these allegations.
"There are so many different challenges that we face in the WNBA," said Melvin. "Everyone has a story. I don't want to bash her for her story. … The problem the players have a really big issue with is she generalized it and she made her story seem like this is how the entire league is. Then she went on to join the naysayers and the negative culture."
Borders and the reigning WNBA MVP Nneka Ogwumike, president of the players' union, said allegations of bullying are taken seriously. "Whether one agrees or disagrees with the comments made recently by a former player or whether one has seen or experienced anything like what she has described, anything that impacts an inclusive culture should be taken seriously," said Ogwumike.