Three-Fifths Clause Awareness Day commemorated at the Schomburg Center
3/2/2017, 11:08 a.m.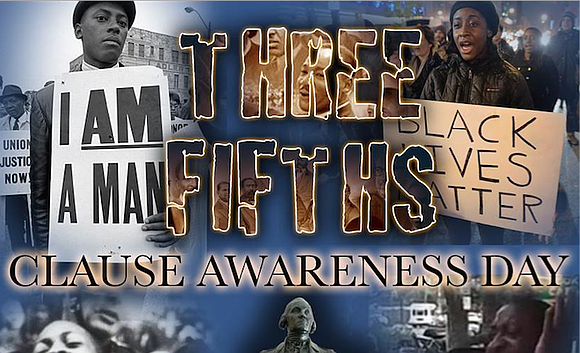 On Sunday, March 5, "Three-fifths Clause Awareness Day" is being observed for the first time in the city. A special program will take place at 3 p.m. at The Schomburg Center for Research in Black Culture in Harlem.
The free event will include Rob Nelson, weekend morning anchor and weekday reporter at WABC-TV, who will moderate a panel discussion with Dominic Carter, political commentator for Verizon FiOS/RNN News; Dr. Hazel Dukes, NAACP; Bertha Lewis, Founder and CEO of Black Institute and Minister Dr. Abdul Hafeez Muhammad of Mosque # 7, New York City.
The three-fifths Clause (Article 1, Section 2, of the U.S. Constitution of 1787) was demanded by Southern supporters of slavery as a way of increasing their congressional representation and political power. They wanted slaves to be counted as full persons but settled on three-fifths. Council Member Andy King introduced legislations in the City Council calling on the federal government to add an amendment to add language that directly negates the three-fifths Clause. The New York City Council unanimously passed legislation for the official observance of "Three-fifths Clause Awareness Day" in New York C