President Donald Trump signs new travel ban, exempts Iraq
Ariane de Vogue, Jeremy Diamond and Kevin Liptak, CNN | 3/6/2017, 12:09 p.m.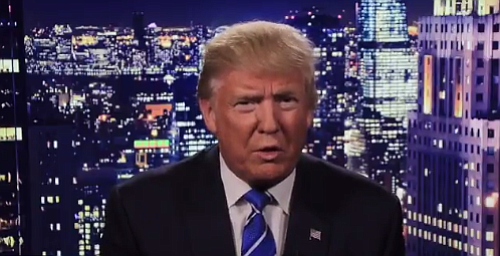 WASHINGTON (CNN) -- President Donald Trump signed a new executive order Monday banning immigration from six Muslim-majority countries, notably dropping Iraq from January's previous order.
The new travel ban comes six weeks after Trump's original executive order was rolled out to chaos and confusion at airports nationwide, and eventually blocked by a federal court.
The ban covers Syria, Iran, Libya, Somalia, Sudan and Yemen.
Iraq will "increase cooperation with the US government on the vetting of its citizens applying for a visa to travel to the United States," according to an administration fact sheet.
The rollout of the revised travel ban marks an important moment for the administration, which has little room for error after the chaotic debut of the original plan. That failure raised questions about the new White House's capacity to govern and to master the political intricacies needed to manage complicated political endeavors in Washington. It also brought Trump into conflict with the judiciary in the first sign of how constitutional checks and balances could challenge his vision of a powerful presidency built on expansive executive authority.
The order makes clear that lawful permanent residents (otherwise known as green card holders) are excluded from any travel ban, White House adviser Kellyanne Conway said on "Fox and Friends" Monday. Also those with validly issued visas will also be exempt from the ban.
"If you have travel docs, if you actually have a visa, if you are a legal permanent resident, you are not covered under this particular executive action," Conway said. "Also, Iraq is no longer on the list based on their enhanced screening and reporting measures."
The original order barred citizens from seven countries from entering the US for 90 days, all refugees for 120 days and indefinitely halted refugees from Syria.
It came under intense criticism as an attempt to bar Muslims from entering the country, and Trump's call during the campaign for a "Muslim Ban" was cited in court cases attacking the ban.
Administration officials Monday stressed they do not see the ban as targeting a specific religion.
"(The order is) not any way targeted as a Muslim ban ... we want to make sure everyone understands that," an official told reporters.
When it comes to refugees, the new order does not prioritize religious minorities when considering refugee admissions cases, the official said.
All refugees will be be barred for 120 days. The previous version had banned Syrian refugees indefinitely.
Working to contain fallout
The newly crafted order also revealed that the administration wasn't just paying attention to the legal criticism in the courts, but also recalibrating in light of the heavy political fire they faced after the first order's messy rollout.
While administration lawyers argued the original travel ban went into effect immediately to prevent terrorists from rushing into the country, the revised ban will phase in after 10 days.
White House officials also collaborated for several weeks with officials at the Department of Homeland Security, the Justice Department and kept congressional leaders apprised of their progress this time around after the White House drew a backlash for keeping Congress and relevant federal agencies almost entirely in the dark during the first rollout.