Can Trump win over black college campuses?
Juana Summers and Rene Marsh, CNN | 3/7/2017, 10:43 a.m.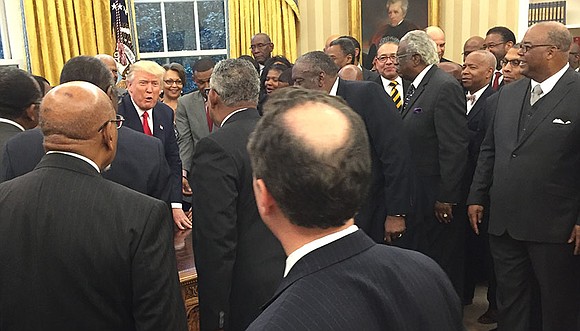 BALTIMORE (CNN) -- Rebecca Phillips' family has been attending Morgan State University in Baltimore for four generations. The 21-year-old college senior brims with pride when she talks about the college she'll graduate from in a few months.
"We're turning 150 this year and we have so much history. We are the first HBCU to be named a national treasure," she said during a recent interview. "Oh we love saying that to other schools, we are the bomb."
Morgan State University is one of more than 100 federally designated historically black colleges and universities, schools. To be named an HBCU, a college must have opened prior to 1964 -- the year that the Civil Rights Act passed. All share the same goal: educating black Americans seeking higher education who were shut out of predominately white institutions due to segregation.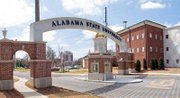 For years, historically black schools have struggled to survive, fighting for their share of government funding and lagging behind predominately white institutions when it comes to endowments. While many predominantly white institutions were established with the goal of educating the nation's elite, historically black schools have taken on the neediest of students.
But President Donald Trump says he wants to "ensure funding" for these institutions, which enroll more than 293,000 students according to the National Center for Education Statistics.
Morgan State's president was among the dozens of HBCU leaders invited to the White House for a listening session in late February. They met with top members of Trump's administration including Vice President Mike Pence and education secretary Betsy DeVos. The meeting has been met on HBCU dcampuses across the country with frustration, and in some cases anger, from students who believe the administration has been inconsiderate of African Americans.
Philips said she was initially "beside herself" when she heard that HBCU presidents would meet with members of Trump's administration but acknowledged the "enormous responsibility" that university presidents face to ensure their institutions survive.
"It just shows that HBCUs have been so undervalued, underfunded and neglected that our presidents are willing ... to go to a man who has failed to disavow the KKK, who has advocated for the death penalty for five young men in the 1990s, who has shouted out in a crowd saying, 'Look at my African American,'" Phillips said. "The fact that we are in such a desperate need for funding that they find this to be an opportunity? That's what got me."
Phillips was referring to an exchange between Trump and CNN's Jake Tapper and it should be noted that later, Trump did disavow the KKK.
Interviews with students from historically black schools across the country revealed divisions, frustration and angst over the meeting and the future of HBCUs under the Trump administration.
At first, Marquise McGriff, a graduate student at Lincoln University of Missouri, tried to avoid thinking about the meeting at all. But when the photo of HBCU presidents gathered around Trump in the Oval Office emerged, he said it became harder to stay away.