Adam,' Belgrave, Chapin film, Altura at Jazz Gallery, Women's History Month
Ron Scott | 3/9/2017, midnight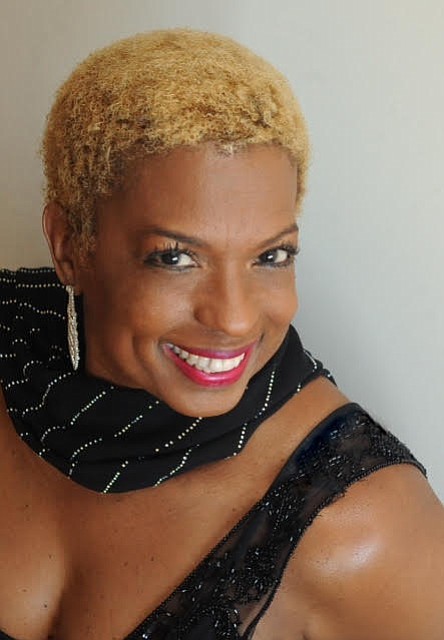 Only a few days remain to see the dramatic tour de force one-man show "Adam," performed by Timothy Simonson. The play is a revival of the original production produced by Woodie King Jr. at the New Federal Theatre.
Simonson, who received an AUDELCO Award as best leading actor was called by King to once again take over his role as "Adam." He portrays Adam Clayton Powell Jr., the first African-American person elected to Congress from New York (1945-1971).
His portrayal is an up-close perspective on the charismatic pastor of Abyssinian Baptist Church as he journeys from the pulpit and to become one of the most powerful politicians in the Democratic Party as a civil rights activist representing social issues and international issues supporting Africa and Asia.
"Adam" was written by Peter DeAnda and directed by Ajene D. Washington. The play runs now through March 12 at the Castillo Theatre at 543 W. 42nd St. For tickets, visit the website Castillo.org or call 212-941-1234.
Final show times are Thursday-Saturday at 7:30 p.m. with matinees Saturday and Sunday at 2 p.m.
The vocalist/songwriter Joan Belgrave brings her soulful jazz renditions to the Brooklyn Academy of Music March 10 for a free concert at 9 p.m. The impressive musicians accompanying her will include saxophonist/flutist T.K. Blue, pianist/composer Bertha Hope, trumpeter Greg Glassman, bassist Endea Owens and drummer Camille Gainer-Jones.
The Detroit native, who was mentored and instructed by her late husband, the great trumpeter Marcus Belgrave, has a warm energetic timbre that ignites attention.
"For Women's History Month we will be celebrating great ladies like Ella and Dinah Washington," said Belgrave. "I will also add some of my originals, and the blues is a necessity."
March 10, Jazz at Lincoln Center will present a free screening of the award-winning documentary "Night Bird Song: The Incandescent Life of Thomas Chapin." The showing will be at 7 p.m. in the Irene Diamond Education Center at the Frederick P. Rose Hall on Broadway at 60th Street.
A Q&A will follow the screening with the filmmaker, Stephanie J. Castillo, an Emmy-winning director, and her co-producer/co-writer, Noel M. Izon. She spent four years making the documentary and interviewed more than 45 people in the U.S. and Europe. 
 The event marks a full year of U.S. and international screenings of the film and celebrates Thomas Chapin's 60th birthday anniversary (March 9). He died of leukemia in 1998 at age 40.
 Jazz at Lincoln Center's education director, Seton Hawkins, invited Castillo to show her all-new 96-minute version of the film. Her original cut of "Night Bird Song" was shown throughout 2016 and runs 150 minutes.
The multi-instrumentalist, composer and bandleader was constantly on the edge, pursuing jazz from his own perspective that took twisted turns and bent notes. He was musical director for Lionel Hampton's band from 1981 to 1986.
His in-depth studies began in the 1970s, when he attended the Hartt School of Music at the University of Hartford in Connecticut, studying with saxophonist Jackie McLean. The film documents his musical progression to a deeper sound that blossomed into avant-garde.