Nets improvements may or may not result in wins
Vincent Davis | 3/9/2017, midnight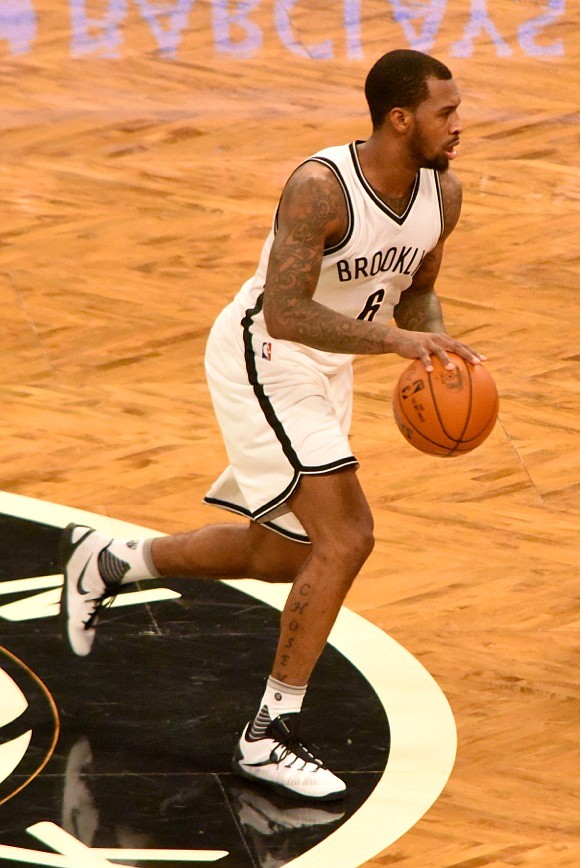 The wins didn't clinch the Brooklyn Nets one of the eight Eastern Conference playoff spots. It didn't change their status or their ranking. They're still last, in 15th place. That could change but would require a miracle upon miracle. What the wins did do was end a 16-game losing streak that goes back to Jan. 20 and included seven straight losses on the road.
Brooklyn, on the tail end of an eight-game road trip that ends tomorrow (Friday) in Minnesota against the Timberwolves, returns home to Barclays Center Sunday to play their back-page rivals, the New York Knicks, and play the Oklahoma Thunder, with leading MVP candidate Russell Westbrook, Tuesday.
Brooklyn's two road wins, against the Sacramento Kings March 1 and the Memphis Grizzlies Monday night, nine-point and 13-point wins, showed that the Nets can play defense. They can overcome a deficit. They do have the ability to close out a game, get contributions from their bench and not collapse, fall apart and lose games in the third and or fourth quarter, which has been happening all season, resulting in their stack of losses in the NBA's standings.
Their subpar record hasn't begun to indicate the work and growth that's being put in. And the effort may not show major dividends in the win column this season either, but Brooklyn players competing for roster spots on this rebuilding team under first-year head coach Kenny Atkinson are making strides. Guard Sean Kirkpatrick, coming off the bench scoring 20 points in the loss to the Portland Trailblazer Saturday and 23 against the Memphis Grizzlies Monday, exemplifies these efforts.
Giving credit to Atkinson and his staff in regards to his play, Kirkpatrick stated, "They're making sure that I'm staying aggressive, and making sure that I'm doing the correct things, and making the correct plays. I think that's something that's huge for our team."
Guard Jeremy Lin has been reinserted into the starting line-up since recovering from injuries that had kept him sidelined most of the season. He's re-acclimated himself into the backcourt since the all-star break ended at the end of February. Lin contributed 18 points against both Portland and Memphis, and was responsible for securing Brooklyn's fourth-quarter come from behind win over the Grizzlies.
"He made some big shots," said Atkinson. "It was really a team victory."