Trinidad, latest to sign US tax bill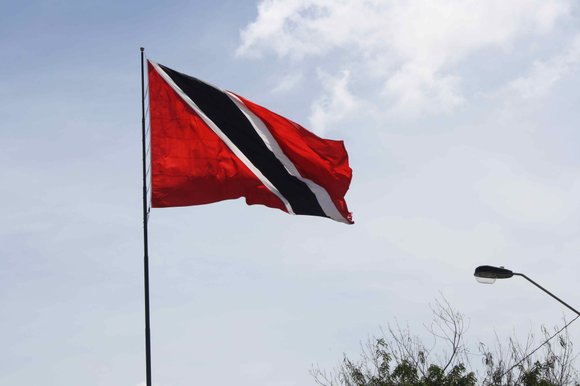 Trinidad has become the latest in a string of Caribbean Community nations to approve controversial legislation allowing the U.S. IRS to access financial information and assets held by Americans overseas.
All 39 of the 41 parliamentarians present in the island's parliamentary chamber during the session voted in the past week to make the Foreign Account Taxation Agreement part of local law after months of delays.
The main opposition, United National Congress of former Prime Minister Kamla Persad-Bissessar, had said that although lawmakers on her side of the house were not fully satisfied with various tenants of the law, they were nevertheless prepared to approve it with a few amendments.
One key element included a clause requiring authorities to inform commercial bank account holders that information about them is being passed on to the U.S. rather than done secretly as was previously proposed.
The opposition had also wanted a 28-day notification period, but government lawmakers dismissed this request as contradictory because such a lengthy lead time would encourage people to hide assets and empty accounts.
"We're not going to agree to that as it has consequences for the taxpayers," Prime Minister Keith Rowley said during the debate. The bill now goes to the Trinidad Senate for approval.
Attorney General Faris Al-Rawi said, "It's a foregone conclusion. We'll get the opposition's support in the Senate and therefore achieve the three-fifths majority vote there."
Many of the 15 nations in the bloc have moved to sign on to the act, passed by the U.S. Congress in 2010 to catch American citizens and green card holders who are considered tax cheats or those who deliberately avoid including foreign assets in tax filings and other documents.
Failure to comply will empower federal agencies to withhold a 30 percent tax on payments of any income made in the U.S.
Critics have often attacked the bill as an overreach of American judicial territoriality, saying it has gone too far, but some governments are happy that there are provisions for dual access, meaning they, too, can ask the IRS for information on citizens.
It is estimated that more than 9 million Americans, many of them with dual citizenship, live overseas, have wealth and do not report it.
Moving to counter opposition fears about the level of foreign intrusion into their business, government MPs noted the fact that the bill will also allow local law enforcement officials to access information about cash and other assets held overseas by locals.
The work by Trinidad's parliament has come amid pleas by the umbrella Caribbean Association of Banks for countries to comply as it noted that up to the beginning of this year, the Bahamas, Cayman Islands, St. Lucia, Barbados, Curacao, St. Vincent and the Grenadines, Bermuda, Jamaica, Turks and Caicos Islands, British Virgin Islands, St. Kitts and Nevis and Guyana had approved bills to that effect.
"The CAB strongly encourages the remaining Caribbean countries to ensure that their IGAs are in force by their extended deadlines in order to avoid the negative consequences of non-compliance with FATCA," the association said in a statement.