URBAN AGENDA: City's homeless crisis will become catastrophic if we don't save public housing
3/9/2017, midnight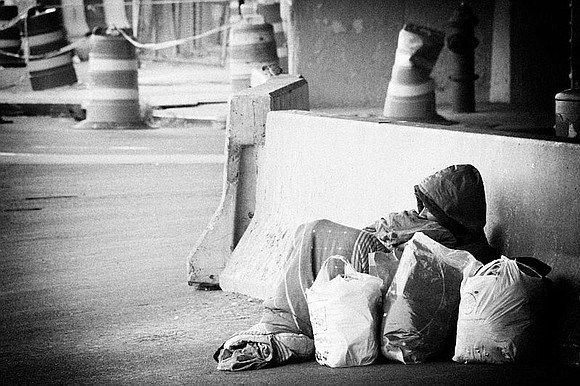 New York City's greatest social struggle of the last third of a century has been government's attempts to address homelessness, which CSS examined in its ground-breaking 1981 report, Private Lives, Public Spaces. The problem of tens of thousands of men and women and families living in public spaces or trapped in the system of city-run facilities continues to loom large and intractable, driven primarily by the dire shortage of affordable housing.
The battles fought and lessons learned in moving New York City's treatment of our poorest members to a more humane place have been many. Despite our social consciousness, progress over the years has been frustrating, incremental – sometimes for good, sometimes for less – and the victories hard-won.
Now, however, the Trump administration and Republican majority in Congress are poised to suddenly turn back the clock with an assault of misplaced priorities that would gut safety net programs, public and subsidized housing and healthcare. Trump asked inner cities: "What have you got to lose?" Quite a bit actually. This is far worse than the same sort of cold-hearted cuts in federal funding for low income housing and social services that triggered the homeless crisis in New York City in the 1980s.
The budget ax threatens to drop as New York City's homeless population hits record highs, with roughly 60,000 New Yorkers in the shelter system. The city spent $1.6 billion last year on homeless services. With so many people already without permanent homes, dramatically defunding programs for the poor promises to only quickly intensify the homeless crisis.

More clearly than ever, the homeless crisis requires Mayor de Blasio and Governor Cuomo to take bold, immediate steps to improve the economic prospects of our most vulnerable citizens. The best way to address the affordability crisis and homelessness is to shore up the New York City Housing Authority (NYCHA), which already expects federal cuts of $35 million. It's arguably the fastest and most cost-effective way to maintain affordable alternatives in the New York City housing market – some would argue the only alternative – for people living at or below the poverty level.
The mayor's preliminary FY18 budget includes an additional $1 billion in capital spending to replace deteriorating roofs on NYCHA buildings over 10 years. Clearly not enough given NYCHA's $17 billion capital improvement backlog, but a significant start that breaks the "firewall" that made NYCHA a stepchild to the mayor's multi-billion dollar plan for building and preserving affordable housing in the private sector. Meanwhile, the governor has pledged to spend $20 billion over five years on his own affordable housing initiative, but his record on restoring NYCHA infrastructure is weak.
Trump's massive cuts to major federal agencies is no surprise. It mirrors the budget blueprint of the Heritage Foundation, the conservative anti-tax and anti-spending group that has long called for the most right-wing restructuring of federal spending in decades. Trump has proposed a $54 billion increase in defense spending vs $10.5 trillion in cuts to discretionary spending over the next decade.